Meet Our Team
Who we are and what we stand for
Our Story
At Funeral Innovations, we are dedicated to helping funeral homes get more business online.
Founded in 2007 by two of the most innovative young minds within IBM, "innovation" is not just in our name, but it's in our company's DNA. Funeral Innovations is proud to work with the best, most progressive firms in the industry. We have no customers, only partners in innovation.
We wake up every morning excited to work hand in hand with our partners to help you grow online!
Our Team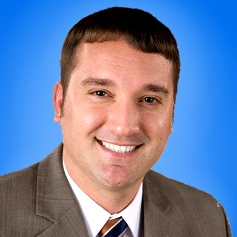 Greg Young
Co-Founder & Hustler
Greg Young brings broad software experience to the death care industry. Before Funeral Innovations, Greg was a software engineer at IBM, where he received over 10 patents pending, while also gaining experience with technical sales consultant at IBM. Prior, Greg majored in Computer Engineering at Iowa State University.
Living in Des Moines, Iowa, Greg enjoys biking, drinking beer and visiting the Iowa State Fair.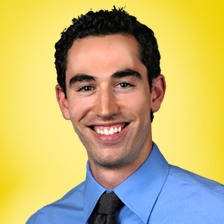 Zack Garbow
Co-Founder & Head Geek
Zack Garbow is one of the foremost innovators in the industry, bringing Silicon Valley experience into the death care industry. Previously, Zack was a software engineer within IBM Research, where he gained over 100 patents pending and earned the title of Master Inventor, becoming the youngest Master Inventor in the history of IBM. Zack studied Computer Science and Math at the University of Minnesota.
Zack enjoys cooking, hiking, drinking coffee and spending time with his wife and two young kids in Colorado.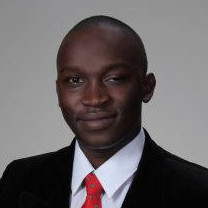 James Arama
Software Extraordinaire
James Arama brings an unmatched work ethic, curiosity and creativity to the funeral industry. James is a graduate of Marist College, with a B.S. in Computer Science. Prior to Marist, James was part of a national championship high school software development team.
Before joining Funeral Innovations, James interned at Intel Corporation as a Software Apps Engineer
In addition to creating software, James enjoys expressing his creativity through art and is an avid traveler.
Jackie Alcazar
Director of Design
Jackie Alcazar brings diverse design and social media expertise to the funeral industry. Her strengths include developing new social media campaigns and creating stunning, creative designs. Before joining Funeral Innovations, Jackie worked in communications for the Iowa Department of Agriculture and Land Stewardship in Des Moines, Iowa.
In addition to designing, Jackie enjoys salsa dancing, traveling, and DIY home remodeling.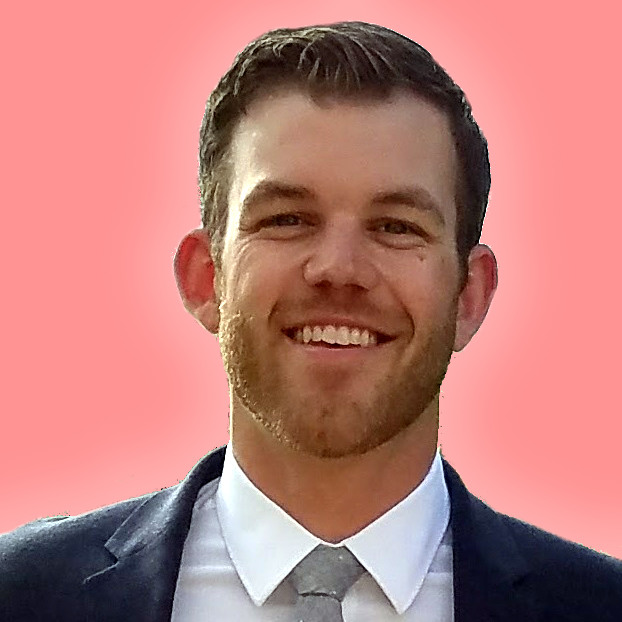 Alex McCracken
VP of Sales
Alex McCracken brings over a decade of experience helping companies achieve their goals using his software knowledge and in depth business model expertise. Alex's career has spanned technical and sales positions ranging from digital mapping to consumer drones to the service industry. His passion for helping customers succeed has proven successful across every industry he's served.
In his free time, Alex enjoys fishing, rafting, snowboarding, traveling, pole vaulting, and any adventure he can find in Colorado and beyond.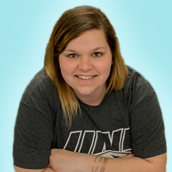 Hannah Gibbs
Graphics and Web
Hannah brings her creative skill set in graphic design and web design to the funeral industry. Hannah studied Graphic Technology and Criminology at the University of Northern Iowa. Prior to joining Funeral Innovations, Hannah was a web developer for the University of Northern Iowa.
Hannah also enjoys photography, traveling, and spending time with her puppy, Jax.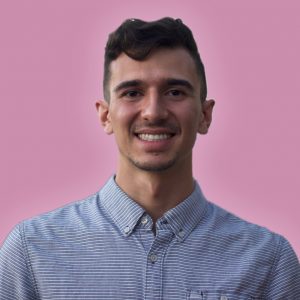 Brandon Aguirre
Software Engineer
Brandon is a senior computer science major at the University of Colorado in Boulder. His natural curiosity and broad experience with various programming languages makes him a perfect fit within Funeral Innovations, developing new tools and features to help funeral homes generate leads online.
Outside of the office, Brandon continues honing his hacking skills, developing side projects and even a programming framework. He also enjoys hiking with his girlfriend and puppy, Leo, in the Colorado foothills.