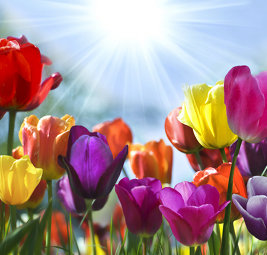 Wendy Hutchison was born in Cleveland, Ohio on March 16, 1951, the much-loved first child of George and Mary Lou Hutchison, and grew up in Chesterland, Ohio. She relocated from Chagrin Falls, Ohio to Los Angeles and then San Francisco before moving to Seattle. She lived almost twenty years in Kenmore, Washington.

Loving memories of Wendy are cherished by her daughter Katie; brother Tom and his wife, Tricia; and sister Beth and partner, Sally McWilliams, along with a wealth of friends (so many that only Wendy could name them all!) from Ohio to California, Washington and beyond.

After receiving excellent care from the physicians, nurses and staff at Seattle Cancer Alliance, Northwest Hospital, and Aldercrest Health and Rehabilitation, her life ended peacefully on August 11, 2017. Katie, Beth, and Wendy's dear friend Tiger Avery were with her in her final hours.

She read widely and forged deep and positive connections with a broad range of people. Her Seattle years were enriched through the friendships she forged at Seattle Central Community College and workplaces including Safeco and Fairhaven Insurance and through her membership and volunteer work with Mensa of Western Washington. To know Wendy was to know complete acceptance; her home and heart were open to all who needed shelter or a compassionate ear.

A celebration of Wendy's life and friendships is planned for October 8 at Hale's Ales in Ballard, Washington. All are welcome.


Tributes