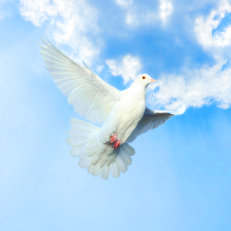 Wilbur Donald Van Ryswyk was born on March 8, 1927, on a farm south of Prairie City, Iowa. He was the third of three children that were born to Hessel and Marie (Branderhorst) Van Ryswyk. At the age of 12 years, the family, which consisted of his parents, his sister, Margaret, and brother, Hessel, Jr., moved to a farm five miles northwest of Prairie City.  One of the highlights of those early years was when the power company put in poles and strung wires so they could have electricity. Wilbur attended country school and graduated from Prairie City High School. During high school, Wilbur operated a custom hay baler for his Dad, along with three other neighbor boys. The days were long and it was a dirty job back then. But one thing Wilbur remembered well about this experience, was at the age of 21 years he received his first check for $313.00 from a customer for the work that was done. Those years were some of the best years while growing up. Wilbur met Luella Vander Hoek, a daughter of Arie and Christina (Vanden Heuvel) Vander Hoek, who was born and raised on a farm between Monroe and Prairie City, Iowa. They dated for three years, became engaged and were united in marriage on November 23, 1951, at the First Reformed Church in Prairie City. Wilbur already knew then that was one of the best decisions of his life. After they were married, Wilbur and Luella moved to the farm where Wilbur was raised and were blessed with three children: Pauline Kay, Gary Allen, and Carl Ray. They lived on that farm for 40 years. In the winter of 1992, they retired and moved to Pella. Wilbur enjoyed spending time with his family, traveling, playing pool, and watching sports on television, especially college basketball. He and Luella moved to The Cottages, in Pella, in January, 2017, where he passed away on Thursday, January 11, 2018, at the age of 90 years. He is survived by his wife, Luella, and they were privileged to share 66 years of married life together. He leaves his three children and their spouses and 11 grandchildren.
Pauline Carrington of Waukee, Iowa
                Ryan Carrington
                Rochelle Carrington
Gary and Doreen (Wood) Van Ryswyk of Mitchellville, Iowa
                Brett and Jennifer Van Ryswyk
                Scott and Amber Van Ryswyk
                Matthew Van Ryswyk
Carl and Kim (Robbins) Van Ryswyk of Prairie City, Iowa
                Kelly and Randy McGinnis
                Dustin and Katie Van Ryswyk
                Nicole and Gabriel Bandstra
                Hanah and Tim Miller
                Abbigail and Jonathan Uitermarkt
                Elijah Kain
Wilbur's family has grown to include 22 great-grandchildren.
Survivors also include: his sister-in-law, Norma (Hessel, Jr.) Van Ryswyk of Muscatine, Iowa; and a sister-in-law and brother-in-law, Patricia and Dr. Kenneth Van Wyk of Pella; along with several nephews and nieces and many cousins. Wilbur was preceded in death by his parents, Hessel and Marie Van Ryswyk; his sister, Margaret, and her husband, Marvin Van Gorp; his brother, Hessel Van Ryswyk, Jr.; and his parents-in-law, Arie and Christina Vander Hoek.  Wilbur had been a longtime member of the Christian Reformed Church in Prairie City where he had served as a Deacon and an Elder. Wilbur also served on the board of the Prairie City Christian School. After moving to Pella, they became members of the Calvary Christian Reformed Church. Wilbur enjoyed serving and was active with The Gideons.

Visitation will begin Sunday with the family present Sunday from 2:00 to 4:00 pm at Van Dyk- Duven Funeral Home .

The family respectfully suggests any memorial
contributions be designated for The Gideons.  

To send flowers or a memorial gift to the family of Wilbur D Van Ryswyk please visit our Sympathy Store.
To read the full obituary, please click here: http://www.vandykduven.com/obituaries/Wilbur-Van-Ryswyk/
Tributes
There are no tributes yet.