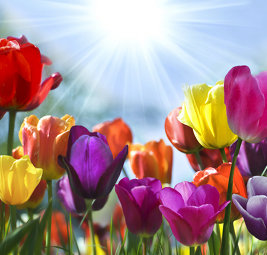 Dorell J. Uitermarkt was born on December 8, 1932, in Crookston, Minnesota. He was the second of three sons born to Gerrit Arthur and Marie Klazina (Molenaar) Uitermarkt. In 1939, the family moved from Crookston to Pella, where they farmed. Dorell attended Warren school in Peoria and then Pella Christian High, graduating in 1951. He went to Central College for one year and then was drafted into the U.S. Army in 1952. Dorell served during the Korean War for 14 months in the 65th Infantry Regiment of the 3rd Division U.S. Army and was honorably discharged in 1954. Dorell met Elizabeth Steenhoek, a daughter of Andrew and Gertie (Groenendyk) Steenhoek, and they were united in marriage on September 14, 1961, at the First Christian Reformed Church in Pella. Dorell and Elizabeth were privileged to celebrate 56 years of marriage together and were blessed with three sons: David Allen, born in 1963; James Daniel, born in 1969; and Mark Joel, born in 1973. Dorell worked for Pella Corporation for 41 years and retired in 1997. He enjoyed staying active and volunteering in his retirement years, including lawn service at the Kuyper home, making wood toys for the With Love Toy Ministry, working at the Bibles for Missions thrift store, and serving as officer in the American Legion. Dorell was known for his friendly, kind personality and his dedication to church and family. Dorell was a faithful member of the Second Christian Reformed Church in Pella for 70 years
and served as an elder, Sunday school teacher, and Crossroads Prison Ministries Bible study mentor. Dorell's deep faith in Christ supported him and his family in the last weeks of his life and ultimately provided peace in his passing. He passed away on Saturday, January 13, 2018, at the Pella Regional Health Center under hospice care. He is survived by his wife, Elizabeth, three sons, a daughter-in-law, and two grandchildren.
David and Mary Lynn (Straughn) Uitermarkt of Wayne, Illinois
Kyle Uitermarkt and fiance Morgan Goecke of Fishers, Indiana
Kelsey Uitermarkt of Wayne, Illinois
James Uitermarkt of Riverdale, New Jersey
Mark Uitermarkt of Champaign, Illinois
He is also survived by: sister-in-law, Billie (Smith) Uitermarkt; brother-in-law and sisters-in-law, Gerrit and Chris (Vande Voort) Steenhoek; Berneda (Van Wyk) Steenhoek; and Margaret Ann (Steenhoek) De Koning and several nieces and nephews and special friends.
He was preceded in death by his parents, Gerrit and Marie Uitermarkt; brother and sister-in-law, Arthur and Greda (Veenstra) Uitermarkt; brother, Leroy Uitermarkt; maternal in-laws, Andrew and Gertie Steenhoek; and brothers-in-law, Marvin Steenhoek, Carroll De Koning.
Memorials can be made to the Hospice of Pella or the American Legion in Pella.

To send flowers or a memorial gift to the family of Dorell Uitermarkt please visit our Sympathy Store.
To read the full obituary, please click here: http://www.vandykduven.com/obituaries/Dorell-Uitermarkt/
Tributes
There are no tributes yet.