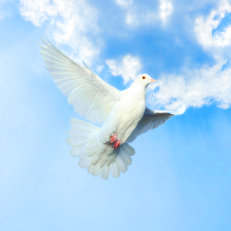 Josie (Anema) Mulder was born on September 16, 1915, at Sanborn, Iowa. She was the third of six children born to Paul and Kathrine (Van Schepen) Anema. She attended the rural Craig School and later the Ireton Christian School through the 8th grade. Every fall the school would take a break to allow the children to help pick corn in the fields.  Josie met Benjamin William Mulder at a youth group at the Ireton Christian Reformed Church. On October 24, 1942, Ben was drafted into the United States Army. On November 3, 1942, they were united in marriage at the home of her parents.  On May 27, 1944, their daughter, Carol Jean, was born. Following Ben's discharge, he and Josie returned to the family farm near Ireton where they farmed for 11 years. During this time their three sons were born: Clifford Dean on April 10, 1947, Dennis Lee on June 10, 1950 and Benton Jay on December 15, 1955.  Josie was a strong advocate for Christian education.  She displayed this by working at the church and school in exchange for her children's tuition.  She also drove them 14 miles each way into town, so they could attend Ireton Christian School.   In 1963 the family moved to Pella, Iowa where Josie began a career as a baker for the Central College food service department. She enjoyed doing baking, sewing, mending and loved fishing. Josie and Ben enjoyed traveling to Hawaii and various other places and spending the winters in Redlands, California, and their summer home at Lake Okoboji, Iowa. Josie was described as a meticulous housekeeper, she really enjoyed being neat and tidy.  She had a love for baking and going on long walks.  They were privileged to enjoy 71 years of marriage and in December 2013, became residents at the Vriendschaap Village in Pella. Ben and Josie assisted each other there and on Friday, January 10, 2014, Ben passed away at the age of 92 years. Josie later became a resident at The Cottages and passed away there on January 29, 2018, at the advanced age of 102 years. Her children always admired their parent's love for each other and the faith they displayed through their daily devotions and prayer life together.  
Those left to cherish Josie's memory are her four children and
their spouses, 11 grandchildren, 24 great-grandchildren and two great-great-grandchildren. They and their families are:
 Carol and Henry Wynja of Pella, Iowa
            Terry Wynja
                        Matthew and son, Maddox
Abbie Wynja
            Carla and David Hoeksema
Megan and her spouse
Josh and Holly Hoeksema and daughter, Rylee
            Kyle and Lisa Wynja
                        Keegan, Blake, Kinsley, Brady
            Brad and Angie Wynja
                        Hayden, Grace, Bella, Max, Logan
 Cliff and Sheryl (Van Steenis) Mulder of Pella, Iowa
            Brent and Bridgette Mulder
                        Jocelyn, Eva, Bryson
            Scott Mulder
Dennis and Sheryl (Veldhuizen) Mulder of Oskaloosa, Iowa
            Bryan and Katie Mulder
                        Luke, Eric, Leah
            Heidi and Jason Bunnell
                        Emma, Jack
 Benton and Becky (Nymeyer) Mulder of Redlands, California
            Brandon and Ginger Mulder
                        Jenna, Rooney
            Sarah and Douglas Huibregtse and son, Benjamin
            Travis and Kylie Mulder
 Josie was the last surviving member of her original family.  Of her husband Ben's family, she leaves: his brother, Curtis Mulder of Denver, Colorado; his two sisters: Geneva Kramer of Sioux Center, Iowa, and Ila Schiebout of Orange City, Iowa. She was preceded in death by her husband Ben, her parents, Paul and Katherine Anema, and her five siblings, Gerrit, Fred, Andrew, Jeanette, and Clarence "Click".  Josie attended church as a child at Ireton Christian Reformed Church and later was a charter member of the Faith Christian Reformed Church in Pella.  Josie will be remembered for the kindness and love she always displayed. She never missed an opportunity to hold her loved one's hand and give them a hug and kiss.  Love flowed from her freely to others.

Visitation will begin Thursday afternoon at Van Dyk- Duven Funeral Home where the family will be present Thursday from 5:00 to 7:00 p.m.

Memorial gifts in her memory can be designated for the Pella Christian Schools in Pella, Iowa.

To send flowers or a memorial gift to the family of Josie Mulder please visit our Sympathy Store.
To read the full obituary, please click here: http://www.vandykduven.com/obituaries/Josie-Mulder/
Tributes
There are no tributes yet.