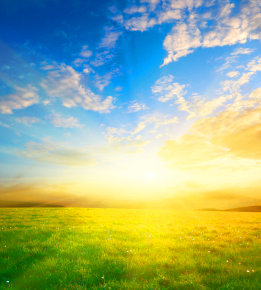 Cathleen Ann Jones, 61, of Cumberland, Iowa, passed away Thursday, February 1, 2018, at the University of Nebraska Medical Center in Omaha, Nebraska.
Cathy was born March 3, 1956, in Carroll, Iowa, the daughter of Paul and Jane (Broich) Wessling. She attended St. Joseph's Catholic School in Carroll through the second grade when her family moved to Anita, Iowa. She then attended the Anita Community Schools and graduated from Anita High School with the class of 1974.
On November 29, 1975, Cathy was united in marriage to David Jones at St. Mary's Catholic Church in Anita. After they married, the couple moved to Cumberland where she and David called home. Cathy worked at various places in Anita, Atlantic and Cumberland over the years. Her most recent job, which she thoroughly enjoyed, was the secretary at Zion Lutheran Church in Atlantic.
Cathy was especially fond of pig figurines and had an incredible collection of them. She was a very caring person and sent cards to family and friends never missing a birthday, anniversary or special occasion. She was great at cooking for all of David's hunting friends. In her free time she was an avid reader and was active in 4-H. Her overall pride and joy was her nieces, nephews, great-nieces and great-nephews. Cathy quilted baby blankets for all of her nieces and nephews and loved attending all of their sporting events.
She was preceded in death by her parents, Paul and Jane Wessling; her parents-in-law, John and Phyllis Jones; her son, John Paul Jones; and her sister, Patty South.
Cathy will be greatly missed by her husband, David Jones of Cumberland, IA; her siblings, Steve (Lana) Wessling of Anita, IA, Mary (Mike) Hosfelt of Massena, IA, Ann (Ben) Harris of Anita, IA, Jim (Dianne) Wessling of Anita, IA; brother-in-law, Rhett (Judy) South of Cumberland, IA; sisters-in-law, Marilyn Jones of Des Moines, IA, Janice (David) Steffen of Cumberland, IA, Nancy (Iver) Johnson of Lamar, MO, and Rosie (Rick) Kloppenburg of Osceola, IA; as well as many nieces, nephews, great-nieces, great-nephews, aunts, uncles, other relatives, and many friends.
Visitation with family will be from 5:00 - 7:00 p.m., on Tuesday, February 6, 2018, at Hockenberry Family Care in Atlantic.
Funeral services will be at 10:30 a.m., on Wednesday, February 7, 2018, at Zion Lutheran Church in Atlantic, Iowa.
Burial will be in the Greenwood Cemetery, Cumberland, Iowa, after the funeral and luncheon.
Hockenberry Family Care in Atlantic, Iowa, is in charge of the arrangements. 
To read the full obituary, please click here: http://www.hockenberryfamilycare.com/obituary/cathleen-jones
Tributes
There are no tributes yet.