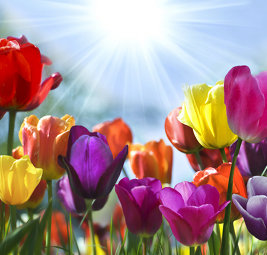 Roger Albert Carter, 63, of Atlantic, Iowa, passed away February 3, 2018, at the Cass County Memorial Hospital following a brief illness.
          Roger was born December 17, 1954, to Albert and Wilma (Maggart) Carter in Des Moines, Iowa. He attended elementary school there, graduating from Hoover High School. Following that, he attended the University of Northern Iowa in Cedar Falls, Iowa. He pursued graduate school in Human Resources at Middle Tennessee State University obtaining his graduate degree there.
          Following obtaining his degree, he began his career working in Wyoming at the Wyoming State School in personnel and then in Utah for the State of Utah in personnel. He was able to return to Iowa and found his true passion in working with persons with disabilities when employed by Iowa Vocational Rehabilitation Services (IVRS). He was assigned to various counties in southwest Iowa, with the majority of the rehabilitation services being provided in Cass County. He had a great deal of joy when visiting with parents or individuals he had worked with at IVRS. He enjoyed visiting with them and having them share what they had continued to accomplish in their lives.
          He joined the Atlantic Jaycees in 1984, and there he developed another passion for both the Atlantic and Iowa Jaycees. He began developing his leadership skills through community service by the various positions he held, including President, State Director in Atlantic. Roger began sharing those skills as a Regional Director, Community Development Vice President and Membership Development Vice President in the Iowa Jaycees. He was willing to travel any distance to share the Jaycees experience in a new community or with other Jaycees. He was honored by his chapter with a JCI Senatorship #52700. One of his proudest accomplishments was chairing the Andrew Express, which he coordinated collecting 20+ semi loads of water, clothing, etc., and seeing them delivered to Floridians devastated by Hurricane Andrew.  He was honored by the Florida Jaycees for his efforts.  He epitomized that  ".....Service to humanity is the best work of life."
          He joined the National Rehabilitation Association in 1985. He served on state and national boards. In 1991, he served as president of the Iowa Rehabilitation Association Job Placement Division as a Board member and eventually President. Most recently, he had served as Awards Chairperson for the National Rehabilitation Association. He was honored for his efforts in individuals and employers to secure employment for persons with disabilities employment statewide with the Bill Donohue Memorial Award and by the National Rehabilitation Association with the Margaret Fairbairn Award.
          While a member of the Jaycees and the National Rehabilitation Association, he enjoyed traveling to conferences statewide and nationally meeting old and making new friends and also seeing different parts of the country.
          Roger was an avid collector. He initially began collecting baseball cards as a child and continued into adulthood. Most recently he began collecting vinyl records. He not only collected, but also sold them at record shows and was a regular participant at shows in Des Moines and Omaha. He would sell records at these shows, but would at times, buy more records than were sold. He would attend rock concerts while young, to the most recent concert, Sir Paul McCartney in Omaha. His favorite rock band was the Rolling Stones, however, this could have been due to not only their music, but also that their lead guitarist, Keith Richard's birthday was one day following Roger's.
          He loved animals and would attend the Animal Rescue League Raise Your Paw Annual Auction. He could be seen walking his cocker spaniels, Sara and Maggy in Atlantic.
          He was an avid reader as well, starting with both the Des Moines Register and the Atlantic News Telegraph in the morning. He enjoyed books about the Civil War, WWII, and novels by author James Patterson. He recently became a member of the Mari Sandoz Heritage Society. She was a great-cousin of Roger's who was a prolific writer of western life and the life of Plains Indians.
          Roger is survived by his wife, Ellen Sokolowski of Atlantic, IA; his parents, Al and Wilma Carter of West Des Moines, IA; his sister-in-law, Mary (Sokolowski) and her husband, Jim Hart and their children, Lyzz and Gabrielle of Castle Rock, CO, sister-in-law, Deb (Sokolowski) and her husband, Dave Molstad of Moville, IA; and four cousins, Roger Maggart of Colorado Springs, CO, Gerry Foster of Jefferson City, MO, Steve Maggart of Albuquerque, NM, and Max Gooch of Browning, MO.
          Visitation with family will be from 5:00 - 7:00 p.m., Thursday, February 8, 2018, at Hockenberry Family Care Funeral Home in Atlantic, Iowa.      
          Funeral Services will be at 11:00 a.m., Friday, February 9, 2018, at Hockenberry Family Care Funeral Home in Atlantic, IA, with burial in Blair Chapel Cemetery in Saint Charles, Iowa, at a later date.
          Memorials may be left to the Animal Rescue League in Roger's name.
          Hockenberry Family Care in Atlantic, Iowa, is in charge of the arrangements. 
To read the full obituary, please click here: http://www.hockenberryfamilycare.com/obituary/roger-carter
Tributes
There are no tributes yet.