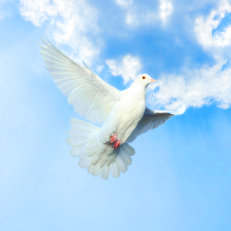 Donna J. Stephenson, 93, of Fort Dodge, peacefully passed away, Sunday, February 4, 2018, at the Paula J. Baber Hospice Home.
A celebration of Donna's life will be 2:30 p.m. Friday, February 9, at the First United Methodist Church in Fort Dodge with Pastor Andrea Kraushaar officiating. Arrangements have been entrusted to Gunderson Funeral Home & Cremation Services.
She is survived by her two sons, James B. Stephenson and Gary A. Stephenson both of Fort Dodge; and also by several nieces and nephews.
Donna Jean Mericle was born to Morrill and Anna (Peterson) Mericle at home on July 5, 1924 in Fort Dodge. She graduated from Fort Dodge Senior High School in 1942. Later that year, she began working in the office at the Royal 400 and left after 10 years to raise her sons. Donna married Daniel B. Stephenson in 1946. They later divorced. She went back to work at Pan O Gold Bakery, and finally went to work at the Fort Dodge Medical Center until her retirement in 1989.
She was preceded in death by her parents, an older sister Imo Carroll, and younger brothers, Morrie Mericle and Robert Lee Mericle.
Donna was a quiet, spiritual person who was a long-time member and very active in the First United Methodist Church in Fort Dodge. She gave of herself in numerous activities at the church over the years. She will be greatly missed by all who knew her. In lieu of flowers, donations will be given to the church.


To send flowers or a memorial gift to the family of Donna J. Stephenson please visit our Sympathy Store.
To read the full obituary, please click here: http://www.gundersonfuneralhome.com/obituaries/Donna-Stephenson-2/
Tributes
There are no tributes yet.