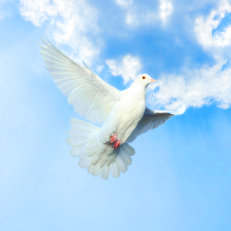 ---
Robert Dale Harms, age 84, of Red Oak, Iowa, passed away Monday, February 5, 2018 at the Montgomery County Memorial Hospital. Dale was born September 4, 1933 in Clarinda, Iowa the son of Eli and Elizabeth (Bauer) Harms. He was raised near Yorktown, Iowa and graduated from the Clarinda High School in 1951. He served in the United States Marines during the Korean War period and returned to Clarinda where he attended Iowa Western Community College and played basketball. He was united in marriage to JoAnn Fada on July 15, 1956 in Yorktown, Iowa. He worked for Walter Warner in Clarinda as a mechanic before he and his brother, Walt Harms started Harms Brothers Mechanics in Essex, Iowa. Dale later went to work for the Farmers Mercantile in Red Oak as a parts man before he and Walt started Harms Brothers Implement. He also farmed for many years and worked for various local businesses. Dale also built go karts and loved fishing, camping, gardening, taking care of his lawn, and spending time with his family especially the grandkids. He was a longtime member of Our Savior Lutheran Church and recently Mt. Calvary Lutheran Church.
Preceding him in death were his parents and siblings: Edwin, Art, and Walt Harms, Mildred Nadgwick, Lois Otte, and Wilma Falk. Survivors include his wife: JoAnn Harms of Red Oak; children: Deb Drey and husband Bill of Red Oak; Jay Harms and wife Cammy of Kansas City, MO; and Jerry Harms and wife Lisa of Kansas City, MO; grandchildren: Jessica Smith and husband Justin of Waukee, IA; Joe Drey and wife Amanda of Waukee, IA; and Courtney Harms, Jenna Harms, Luke Harms, and Olivia Harms all of Kansas City, MO; great grandchildren: Jude and Jordan Smith of Waukee, IA; brothers-in-law: Charles Fada and wife Jean of Fairborn, OH; Ed Fada of Red Oak; and Galen Fada and wife Mychelle of Glenwood, IA; many nieces, nephews and other relatives and friends.
Funeral services will be held 11 AM Thursday, February 8, 2018 at the Nelson-Boylan-LeRette Funeral Chapel. Burial will be in the Evergreen Cemetery. Visitation with the family will be held from 6-8 PM Wednesday, February 7, 2018 at the Nelson-Boylan-LeRette Funeral Chapel. Memorials are suggested to the Mt. Calvary Lutheran Church, Red Oak Volunteer Fire and Rescue Association, or the Montgomery County Historical Society.
Nelson-Boylan-LeRette Funeral Chapel is in charge of arrangements,
To read the full obituary, please click here: http://www.nblfuneralchapel.com/memorial.asp?mem_id=1610
Tributes
There are no tributes yet.