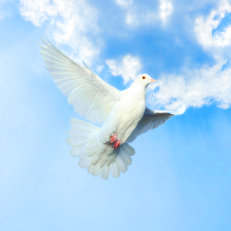 Alice June Glenn was born June 20, 1926 in Edgeley, North Dakota the daughter of Fred and Gladys Schatz.
She was raised in Edgeley and as a young woman, Alice moved to Fargo, North Dakota. She eventually moved to Los Angeles, California. On September 28, 1975 Alice was united in marriage to George Herman Glenn. The couple managed an apartment complex in Gardenia, California for 20 years before retiring and moving to Las Vegas. They enjoyed traveling during their retirement years. Following George's death in 2001, Alice moved to Knoxville, Iowa to be near her son.
Alice enjoyed crafting, including latch hook, sewing, painting and ceramics, she was a very artistic person. She was also an excellent cook and baker. Alice was a social person, and she enjoyed shopping and rarely missed her weekly appointment at the beauty salon. One of her greatest joys was babysitting her great-granddaughter for 11 years. She will be remembered as a caring and devoted mother and grandmother.
Alice passed away Monday, February 5, 2018 at her home in Knoxville at the age of 91 years.
In addition to her parents, Alice was preceded in death by her brothers, Bobby and Ralph Schatz and her husband, George Glenn.
Those left to cherish Alice's memory include her son, Terry Oye of Knoxville; daughter, Sandra Fisher of Oak Harbor, Washington; 6 grandchildren; 21 great-grandchildren; 8 great-great grandchildren; siblings: Delrain Roquette, Donna McConnel, Verna Littlefield, Gerald Schatz, Jim Schatz, Anna May Bring and Donald Schatz and many other family members and friends.



A Memorial Service for Alice Glenn, age 91 of Knoxville, Iowa, will be held Saturday, February 10, 2018 at 1:00 p.m. at the Bybee & Davis Funeral Home. Memorials may be made to the American Heart Association.

To send flowers or a memorial gift to the family of Alice June Glenn please visit our Sympathy Store.
To read the full obituary, please click here: http://www.bertrandfuneralhomes.com/obituaries/Alice-Glenn-2/
Tributes
There are no tributes yet.