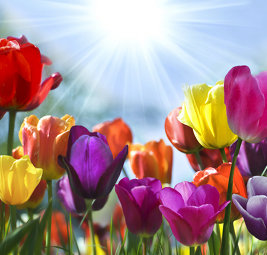 ---
Larry Ronk, age 72, of Emerson, Iowa, passed away Tuesday, February 6, 2018 at the Montgomery County Memorial Hospital. Larry was born March 21, 1945 in Red Oak, Iowa the son of Virgil and Helen (Schipper) Ronk. He was raised in the Malvern, Emerson and Wales area. Larry graduated from Emerson High School in 1962 and started farming with his dad. He attended Universal Trade School in Omaha from 1964-65 and started working for LeRettes T.V. and Appliance, served in the Iowa Army National Guard and later worked for BF Goodrich Tire Service. Larry was united in marriage to Carolyn Burbridge on September 28, 1968 in Logan, Iowa. They made their home in Glenwood, Iowa where Larry worked for Glenwood State School. Over the years he also worked for Jennie Edmundson Hospital, Greenwood Lumber Company, American Security, Wells Fargo Security, and Red Oak Do It Center. Larry became disabled and retired in 2000. He was a former member of the Emerson Volunteer Fire and Rescue Association and the Emerson Methodist Church Board. Larry enjoyed woodworking, building models from kits, and puzzles.
Preceding him in death were his infant brother: Jerry; his parents; and brothers-in-law: Frank Burbridge and Robert Brust. Survivors include his wife: Caroloyn Ronk of Emerson; sons: Doug Ronk and wife Jill of Kansas City, MO; Rodney Ronk and fiance, Suzi Barton of Bennington, NE; and Richard Ronk and wife Dani of Council Bluffs, IA; grandchildren: Cara, Ashleigh, Molly, and Julia Ronk; sister-in-law: Harriett Brust of Logan, IA; and many other relatives and friends.
Funeral services will be held 2 PM Saturday, February 10, 2018 at the Nelson-Boylan-LeRette Funeral Chapel in Red Oak. Burial will be at a later date in the Emerson, Iowa Cemetery. Viewing and visitation with the family will be held one hour prior to the funeral at the funeral home. Memorials are suggested to the Emerson First Responders or the Red Oak Volunteer Fire and Rescue Association.
Nelson-Boylan-LeRette Funeral Chapel is in charge of arrangements.
To read the full obituary, please click here: http://www.nblfuneralchapel.com/memorial.asp?mem_id=1612
Tributes
There are no tributes yet.