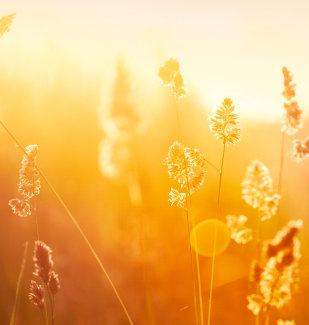 David William Gustafson, 75, of Eaton, Colorado passed away on February 6, 2018. Dave was born on February 11, 1942 to Elmer R. and Barbara (Wilson) Gustafson in Greeley. He was a 4th generation Eatonite; the great grandson of two Eaton pioneer families, Thomas H. and Mary (Milne) Wilson and W.W. and Charlotte Brown.
Dave married June Evelyn Moncrief on March 14, 1964 at the Eaton Congregational Church of which he was a lifetime member, serving many years as a Deacon, a Trustee, and in the choir. After graduating from Eaton High School (with June) he went on to Colorado State University, earning a B.S. in Agricultural Science, graduating in 1964.
He was in partnership with his father in farming and cattle feeding, including two Colorado Centennial Farms (100 year farms in the same family.)
Dave was active in Student Government both at EHS and CSU serving as EHS Student Council President and Sophomore Class President at CSU. He was a member of Lambda Chi Alpha fraternity.
An important organization in his life was Future Farmers of America both in high school and college, holding many offices and earning Chapter and State degrees as well as serving as a State Officer for Colorado. He also was farming and was awarded an Honorary State Degree. He was active in 4-H and later with his sons. He went on to serve on the Weld County Fair Board and was secretary for many years. He became a member of the First Young Farmers Organization in Eaton. He was a Great Western High Ten Sugar Producer.
Other organizations to which he belonged were Eaton Lions Club (Secretary), Greely Rotary (Board of Directors), Eaton Pioneer Society (President), T-Bone Club (President and Treasurer for 15 years.) Dave served on the Wells Fargo Advisory Board for many years.
Recreationally, he was an avid runner with a run nearly every day of his adult life and completing hundreds of 5k, 10k and Half-Marathons. He was especially proud of a 10k at CSU finishing in "The Oval" with a 40/40 designation (40+ years old in under 40 minutes.) Dave was a strong supporter of EHS sports, music, academics, and vocational programs. He became a member of the EHS Golden Association, contributing to the scholarship program.
Above all, he treasured connections with family, friends, and business associates. He made new friends easily, but never failed to keep in touch with those from years ago.
He is survived by his wife June; sons Eric (Audra) and Marc (Amy) and five grandsons, Tyler, Aaron, Coleman, Jack and Charlie; one brother, Dr. J. Perry (Chris) Gustafson and niece Katie and nephew Nick.
In lieu of flowers, memorial gifts may be made to the First Congregational Church of Eaton-Ault (325 Second St., Eaton, Colorado, 80615.) Monies collected will be used in helping with artistic touches for the future new church which breaks ground on February 11, 2018, Dave's 76th birthday.
A private burial will be held at the Eaton Cemetery. Friends are invited to a "Gathering of Friends and Family" at 2:00 PM on Monday, February 12, 2018 at the First Congregational Church of Eaton-Ault.
To send flowers or a memorial gift to the family of David William Gustafson please visit our Sympathy Store.
To read the full obituary, please click here: http://www.allnutt.com/obituaries/David-Gustafson-2/
Tributes
There are no tributes yet.