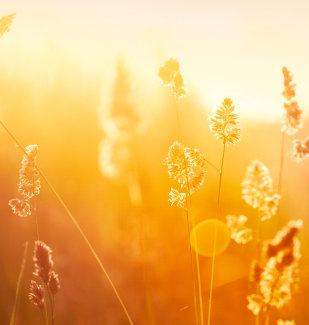 Myron Franzmeier, age 82, of Storm Lake, Iowa died February 8, 2018 at the Pleasant View Home in Albert City, Iowa as a result of pulmonary fibrosis.

Funeral services will be Tuesday, February 13, 2018 at 10:30 a.m. at the Lakeside Presbyterian Church in Storm Lake. Burial will be in the Lone Tree Cemetery in Sioux Rapids. Visitation will take place Monday, February 12, 2018 from 4-8:00 p.m. at the Fratzke & Jensen Funeral Home in Storm Lake. The Fratzke & Jensen Funeral Home of Storm Lake is in charge of the arrangements.

Myron Leslie Franzmeier was born on October 3, 1935 to Ewald and Anna (Voss) Franzmeier in Storm Lake. He was baptized and later confirmed at Zion Lutheran Church, rural Storm Lake. Myron began his education in Truesdale, then attended Lincoln Lee and Zion country schools before graduating from Truesdale High School in 1953.

Myron served in the Army National Guard. He worked at Sioux Implement and the Marathon Implement in the 1950's-1960. On May 3, 1959, he married Dorothy Gilmour of Ida Grove. They lived in Marathon before moving back to the family farm Myron grew up on, where he and Dorothy worked side-by-side since 1961 to establish their farm operation. The couple was blessed with three children: Lori, Joni, and Michael.

Myron was a member of Lakeside Presbyterian Church. He enjoyed antique tractor pulling, going out to eat and visiting with friends and family, playing 500 with their card club of 50+ years and fishing. He could often be found at sporting events where a child or grandchild was participating.
He also enjoyed pulling little pranks on his children first... and in later years, on his grandchildren. His grandchildren brought him great pride and were the twinkle in his eye. Myron had soil running through his veins and was a farmer through and through. Even in retirement, he remained an active part of the daily farm operation, even combining in the fall of 2017 and making decisions for the 2018 crop-year from his hospital bed. He was an excellent mechanic up until his health declined, he could fix almost anything.

Myron will always be remembered as a loving and caring husband to his wife of 58 years, Dorothy Franzmeier of Storm Lake, Iowa; father to Lori Apgar (Curt) of Washington, Illinois; Joni Johannsen of Storm Lake, Iowa; and Mike Franzmeier of Rembrandt, Iowa; beloved grandfather to: Chandler Subra (Thad) of Portland, Oregon; Chance Johannsen of Ames, Iowa; Berkley and Brogan Johannsen of Storm Lake, Iowa; Jack and Steven Apgar of Washington, Illinois; and Cole and Emersyn Franzmeier of Rembrandt, Iowa.

In heaven, Myron has joined his parents, Ewald and Anna Franzmeier; his sister and brother-in-law, Elaine and Frank VanderBroek; his parents-in-law, Wilbur and Leona Gilmour; his sister-in-law, Carol Kolb; and his son-in-law, Tory Johannsen.

He will be greatly missed by his family and many friends.

To send flowers or a memorial gift to the family of Myron Franzmeier please visit our Sympathy Store.
To read the full obituary, please click here: http://www.fratzkejensen.com/obituaries/Myron-Franzmeier/
Tributes
There are no tributes yet.