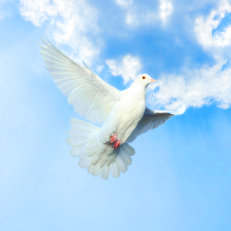 Tommy C. Wall was born in Snyder, Texas, November 19, 1927 and died February 7, 2018 in Laurel Mississippi. He was the last of six brothers and sisters and he also was the father of six children: Carla (Ricky) deceased, Steve, Davan (Mike), Laurie (Daryl), Teddie Mae and Tim. He leaves 14 grandchildren: Erica, Aaron, Chris, Mark, Laura, Lydia, Stephen, Lee, Zack, Isaac, Anna, Reese, Ellis, Tyler and 12 Great Grandchildren: Rachel, Natalie, Kate, Will, Maggie, Preston, Harper, Moses, Edith, Margo, Gabriel and Alexa.

Growing up, he lived in many places: Snyder, Texas, Sand Mountain and Huntsville Alabama, Columbus, Starkville, West Point, Kosciusko, Amory and Laurel Mississippi.

Tommy was a very outgoing person and never met a stranger. He had many special pets growing up, which he trained. After World War II, his family moved to Columbus Mississippi and resumed farming. This is where he met Carrie Mae Freeman who was his wife of 68 years.

He was in the Air Force for three years, twenty two months of which were spent in Okinawa, Japan. Upon his discharge, he returned to Columbus to marry Carrie and later graduated from Mississippi State in Vocational Agriculture Education. He taught in Florida, Missouri and Louisiana.

The family moved to Thibodaux, Louisiana where they lived 30 years. He was a faithful Christian (Church of Christ) everywhere he lived, helping in any way he could. He built the family a 3,000 square-foot home by himself in two years, working after school and on the weekends. Tommy taught many students, loved life and will be missed, but we will see him again.

Memory Chapel funeral home in Laurel, Mississippi is handling the funeral. Viewing will be from 5 to 8 PM on February 13 at the Laurel Church of Christ. Burial services will be at 11 AM February 14 with lunch being served afterwards. Burial will be at the Lake Park Hills Cemetery. Pallbearers will be family members and the honorary pallbearers are:
Phillip Hathcock, Amory
Paul Franks, Kosciusko
Bailey Howell, Starkville,
Perry Jinkerson, Starkville
Daryl Ainsworth, Laurel
Jack Rankin, Morgan City, LA

Family members and friends who desire to honor Tommy will share brief memories of him during the service.

To send flowers or a memorial gift to the family of Tommy Wall please visit our Sympathy Store.
To read the full obituary, please click here: http://www.memorychapellaurel.com/obituaries/Tommy-Wall/
Tributes
There are no tributes yet.