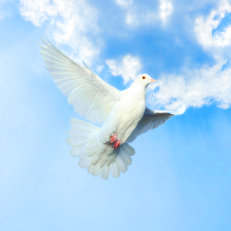 Melissa Kay (Shives) Mulder was born May 13, 1974, at Pella Community Hospital, in Pella, Iowa, the daughter of Kenneth Wayne and Barbara Kay (Sneller) Shives. She attended Pella Community Schools, graduating from high school May 1993. During high school Melissa was employed part-time at Hardees and A & W. After her marriage she began working at Pella Regional Health Center for the Food and Nutrition Department. She remained there for nineteen years until her cancer diagnosis forced her to quit.
Melissa married Gavin Ritchie Mulder, October 16, 1993, at First Christian Reformed Church in Pella. Gavin and Melissa lived in Pella during their married years. They enjoyed attending school sporting events and Sprint Car races. And during the years of treatment she was often seen walking long distances in town. She will be remembered for her quiet demeanor and contented attitude. Melissa was a member of Grace Fellowship Church of Pella. Melissa died at the Hospice of Pella Comfort House on February 3, 2018, at the age of 43, after a battle with cancer that began the fall of 2013.

Melissa is survived by her husband, Gavin; her parents, Kenneth Wayne and Barbara Shives of Pella; her brother Christopher Shives and his wife Mary of Pella, and children Logan and Chelsea Shives, Debra Durham and Tony Clay; Gavin's parents, Ivan and Ruth Mulder, and Gavin's two sisters: Shaughn and Jerry Roorda of Pella and their family: Lance and Skyler Roorda and children Quinn and Iris of Pella; Lindley and Mark Visser and children Coen and Case of Iowa City, IA; Lorinda and Aric Bradley of Columbia, MO; Geselle and Brian Steenhoek of Grundy Center, IA and their family: Lydia Steenhoek of Salt Lake City, UT; Brennan Steenhoek and fiance Rachel O'Dell of Grand Rapids, MI; Jori Steenhoek and Cameron Steenhoek. 

Melissa was preceded in death by grandparents: Harry and Dorothea Shives, llda and Genevieve and Gerrit Sneller Jr.

Funeral services will be held
Wednesday, February 7, 2018 at 1:30 p.m.
Grace Fellowship Church, Pella, Iowa
Interment will follow in the Oakwood Cemetery at Pella, Iowa

Visitation will begin Tuesday afternoon at Van Dyk- Duven Funeral Home where the family will be present from 5:00 to 7:00 p.m.

Memorial gifts in her memory can be designated for youth ministries of Grace Fellowship.

To send flowers or a memorial gift to the family of Melissa K Mulder please visit our Sympathy Store.
To read the full obituary, please click here: http://www.vandykduven.com/obituaries/Melissa-Mulder/
Tributes
There are no tributes yet.