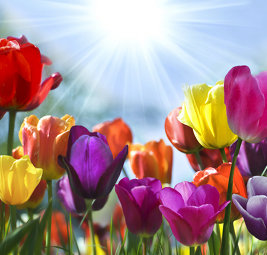 "Comet" Craig Martin Schmidt, the son of Martin and Hazel (Schaer) Schmidt, was born December 11, 1953 in Waverly, Iowa. Craig graduated from Charles City High School in 1972. He was known for playing football and being a runner. He earned his nickname "Comet" from high school. Craig married Pamela Cheney on August 11, 1978 at Saint John Evangelical Lutheran Church in Charles City.
Craig worked for White Farm, Guardian Photo, Jendro Sanitation, and Paquin. He owned "The Banner" antique mall in Nashua. After working for Paquin he became self-employed as a lawn care specialist with his company Weedguard Plus. Craig was a member of Saint John Evangelical Lutheran Church and the Elks Lodge. Craig enjoyed the outdoors where he would fish, camp, boat, and tubing down the Apple River. He enjoyed gambling occasionally and would play poker with his friends at the Elks Lodge. Craig was also an avid antique picker.
Living family members include his wife, Pamela Schmidt; two sons: Corey (Julie) Schmidt and Cole Schmidt; sister, Linda (Daryl) Ellison; mother-in-law Audrey (Frank) Friedoff; brothers-in-law Mike Cheney and Jeff Cheney; and grandchildren: Hailey, Heidie, Hayden, Ryan, and Bradley.
He was preceded in death by his parents, Martin and Hazel; father-in-law Roger Cheney; and grandson, Jacob; and his beloved Corgi "7".
In lieu of flowers, the family has set up a GoFundMe page for contributions.
To read the full obituary, please click here: http://www.hauserfh.com/obituaries/comet-craig-schmidt.aspx
Tributes
There are no tributes yet.