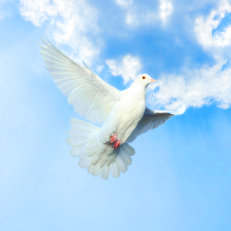 ---
Virginia Alyce Ginger Viner, age 78, of Red Oak, Iowa, passed away Sunday, February 11, 2018 at the Montgomery County Memorial Hospital. Ginger was born August 2, 1939 near Hamburg, Iowa the daughter of Willard and Bonnie (Houchins) Sears. She was raised in the Hamburg and Sidney area graduating from Sidney High School in 1957. She then attended Commercial Extension Business School and accepted her first job at the Union Carbide Battery Company in Red Oak, Iowa in 1958.' This is when she met Gene Viner and they were united in marriage on September 20, 1959 at the Methodist Church in Red Oak. Ginger became a homemaker raising her family and taking on roles such as Girl Scout Leader and Junior Bowling Coach. She was always involved with her kids and grandkids activities. Ginger enjoyed bowling, riding motorcycles, camping, playing cards, and going to garage sales. Ginger and Gene also enjoyed traveling and spent many winters in Florida, Mississippi, and Arizona in their motorhome.
Preceding her in death were her parents and sister-in-law: Marilyn Bell. Survivors include her husband: Gene Viner of Red Oak; children: Cindi Perdue and husband Doug of Bradshaw, NE; Wayne Viner and wife Kathy of Madison, WI; Vicki Sellers and husband Mike of Red Oak; and Wendi Harris and husband Doug of Bellevue, NE; grandchildren: Miranda Martin and husband Chris of Benedict, NE; Jason Perdue and wife Karah of York, NE; Josie Viner of Madison, WI; Erika Driver and fianc Anthony Smith of Red Oak; Brandon Updegrove of Des Moines, IA; Geoff Sellers of Des Moines, IA; Jake Sellers of Red Oak; Nick Houtchens of Des Moines, IA; Merika Houtchens of Ames, IA; and Cami and Carli Harris of Bellevue, NE; great grandchildren: Harley, Axton, and Zander Martin; Annah, Lane, Bennett, and Jase Perdue; and Riley and Roman Driver; brother: Charles Sonny Sears and wife Sallye of Las Vegas, NV; sister-in-law: Donna Boehne and husband Duane of Carter Lake, IA; and many other relatives and friends.
Funeral services will be held 10 AM Friday, February 16, 2018 at the Nelson-Boylan-LeRette Funeral Chapel. Burial will be in the Farm Creek Cemetery at Henderson, Iowa. Visitation with the family will be held from 5-7 PM Thursday, February 15, 2018 at the Nelson-Boylan-LeRette Funeral Chapel. In lieu of flowers memorials are suggested to the Montgomery County Memorial Hospital Oncology Department or the Red Oak Volunteer Fire and Rescue Association
Nelson-Boylan-LeRette Funeral Chapel is in charge of arrangements.
To read the full obituary, please click here: http://www.nblfuneralchapel.com/memorial.asp?mem_id=1613
Tributes
There are no tributes yet.