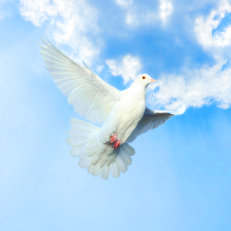 Delores Roberts, 88, of Creston, died Friday, February 9, 2018, at Greater Regional Hospice Home - HCI in Creston. Celebration of Life Memorial Services are tentatively set for 11:00 a.m. Saturday, April 28, 2018, at the Graceland Cemetery Chapel, south of Creston. Family will receive friends from 10:00 a.m. to 11:00 a.m. Saturday prior to the service at the Graceland Cemetery Chapel and burial at Graceland Cemetery will follow services. Pastor Mary O'Riley will officiate. Powers Funeral Home of Creston is assisting with services. Memorials may be directed to the Creston High School Bowling Team. Online condolences can be made at www.powersfh.com.

Delores Louise (Inlow) Roberts was born August 10, 1929, in Adair County, Iowa, to Glen H. Inlow and Mildred D. (Nelson) Inlow. She graduated in 1947 from Orient High School where she enjoyed playing girls basketball. After graduation, she worked at Creston Hardware where she met her future husband.
On May 22, 1949, Delores was united in marriage to Edwin "Ed" L. Roberts in Creston. They settled in Creston and celebrated 63 years together. Shortly after marriage, Delores became a full-time homemaker and for many years was involved in the Tuesday night Nimble Nees bowling league and also the Wednesday night Woodpicker league. In addition to bowling, she also served as league secretary. Delores enjoyed the friendship of her teammates and competed locally as well as the state and national levels. Delores was honored by her election to the Creston Women's Bowling Association Hall of Fame. In her later years, Delores enjoyed her grandchildren and great grandchildren. She was also an avid sports fan, and she did not miss many Iowa Hawkeyes or Chicago Cubs games. Delores was a member of the B.P.O. Elks Lodge #605 of Creston. She was formerly a member of the Vesta Chapter of the Eastern Star and was a member and served as secretary of the B. of LE (Brotherhood of Locomotive Engineers) Auxiliary.
Survivors include her three daughters, Patti (husband Hollis) Dodge of Creston; Connie (husband Dan) Coen of Creston and Gloria Jean (husband Jerry) Green of Columbia, Mo.; a son Steve (wife Shawn) Roberts of Ames; 10 grandchildren; Dana, Derek, Michael and Erin Dodge, Sara, Scott and Patrick Coen, Laura Crane, John Green and Kean Roberts; 14 great-grandchildren; Madison and Jamie Phelps, Kaleb and Konner Dodge, Brooklyn McKinney, Gabe, Griffin and Grant Gammell, Keely and Shaylee Coen, Kambria and Brennan Coen and Jacob and Kaitlyn Crane; 3 sisters-in-law; Caroline Inlow of Orient; Flossie Roberts of West Des Moines and Molly Claypool of Ankeny; a step-brother-in-law, Bob (wife Sue) Roberts of Afton; two step-sisters-in-law, Venita Justus of Susanville, Calif. and Ardith Wilke of Boise Idaho and many nieces and nephews.
Delores was preceded in death by her parents; her husband Edwin in 2013; her granddaughter, Beth Coen; a brother, Don Inlow; a sister in infancy; a sister-in-law, Joanne Lake; three brothers-in-law; Harold Roberts, Dale Lake and Lester Claypool; four step-brothers-in-law; Ron Jarmon, Howard Wilke, Jess Justus and Bill Claypool; and a step-sister-in-law; Trudy Claypool.
To read the full obituary, please click here: http://hosting-26050.tributes.com/obituary/show/delores-roberts-105824013
Tributes
There are no tributes yet.