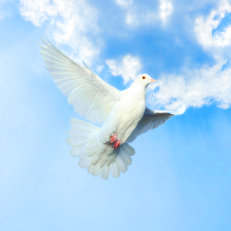 Theresa C. Bundy
February 17, 1930 - February 8, 2018
Theresa (Terry) Claire was born to Canadian immigrants Daniel and Marie (Jutrus) Martel in Waterbury Vermont on February 17, 1930.
Early in life she lived with her beloved grandparents on their farm in Waterbury.  At age 11, she moved with her mother to Burlington, Vermont where she spent her teen and early adult years.  She would recount stories of WWII blackouts, meat rations, ice skating, and barn dances.  After high school, she went to work at the GE Plant in Burlington. 
At 23, she would meet a young airman from the Ethan Allen Air Force Base named Carl D. Bundy.  They were married six months later and life as an Air Force wife began.  She loved the military life.  Being in the military meant they moved frequently, but saw much of the United States, and met many people who would become lifelong friends.  When they weren't traveling to move to another station, they were traveling for vacations.  Camping with their five children was often the vacation of choice.
In 1973, Carl retired from Lowery AFB and they settled in Brighton, Colorado and finished raising their children. Theresa spent most of her life caring for her family.  She loved to have everyone over for all the holidays, birthdays, or anytime.  Having her kids and grandkids at her house meant a perfect day. 
Although she loved to dance, she also enjoyed hockey, reading, needlepoint, and baking.  Homemade dessert was always found at her home.
Theresa is survived by: Carl J. (Debbie) Bundy of Littleton, Colorado; Laurie Bundy of Newbury, New Hampshire, Dawn Hessheimer (Bobby Nobles), Teal A. (Grant) Bundy-Rodriguez, and Taye L. (Pete) Hernandez of Brighton, ten grandchildren and seven great-grandchildren.  She was preceded in death by her husband Carl, and son Dale.
A luncheon will be held for friends at 1:00 p.m., at the family home after private family services on February 16, 2018.

Tabor-Rice Funeral Home in Brighton, Colorado, handled the arrangements.
To read the full obituary, please click here: http://www.taborfuneralhome.com/obituary/theresa-bundy
Tributes
There are no tributes yet.