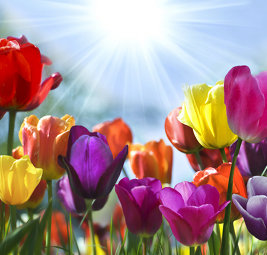 Rifton - Helen M. Johnson, 97, of Rifton died Sunday February 11, 2018 at her home. She was born in Brooklyn February 2, 1921 a daughter of the late Robert A. and Suzanne Fouquet Anderson. Helen had resided in Rifton for the past 17 years and had previously resided in Kerhonkson, New Paltz and Rosendale. She had been employed as a bookkeeper at a financial institution in Ellenville before her retirement. Helen enjoyed baking, sewing, knitting and crocheting.  Her husband, George A. Johnson Sr. died January 14, 1998. She is survived by a daughter, Suzanne C. Ankrom (Michael) of Rifton, 2 sons, George A. Johnson Jr. (Sandy) of Rochester, and Charles Johnson (Doreen) of Accord. Also survived by 10 grandchildren, 17 great grandchildren and several nieces and nephews.  Helen was predeceased by 2 brothers and 1 sister. Visitation for family and friends will be Thursday morning 10 AM with her funeral service to follow at 11 AM at the George J. Moylan Funeral Home, 2053 Route 32, Rosendale. Rev. Edmund Burke, pastor of St. Peter's Church in Rosendale will officiate. Interment will be in St. Peter's Cemetery, Rosendale.  The family suggest memorial donations to Town of Esopus Volunteer Ambulance Squad or to the Rifton Fire Department.


To read the full obituary, please click here: http://www.gjmoylanfuneralhome.com/fh/obituaries/obituary.cfm?o_id=4623667&fh_id=13795
Tributes
There are no tributes yet.