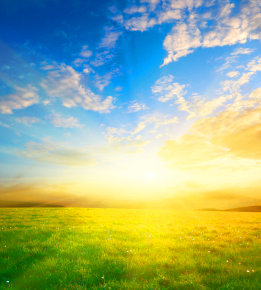 Anna Lindaman age 100 of Ackley, died on Monday, February 12, 2018 at the Grand JiVante in Ackley. Funeral services will be 10:30 A.M. Thursday, February 15th at the St. Peter's Country Church, rural Wellsburg with burial in the church cemetery. Visitation will be 5-7 P.M. Wednesday at the Sietsema Funeral Home in Ackley.


Anna Christina (Krull) Lindaman was born on July 18, 1917 in Pleasant Valley Twp, Grundy Co., IA, to Ayelt and Treinijte (Westerman) Krull. She worked for many families as a hired girl. In 1945, she moved to Parkersburg and worked at several restaurants as a cook. On November 21, 1947 she was united in marriage to Jacob B. Lindaman at the Little Brown Church at Nashua. They lived on a farm in German Twp, Wellsburg, IA where she lived 51 1/2 yrs. She was a member of St. Peters UCC at rural Wellsburg for 71 years. On June 18, 1998 she moved to Ackley Housing, and in 2012 she moved to Grand JiVante.
Anna loved crocheting, embroidery, quilting, and make sure there were cookies or cake at coffee and tea time.
Anna is survived by her daughter, Eileen (Russell) Janssen; two granddaughters, Jill Janssen and Lori (Brandon) Hardman; two great-grandchildren, Carli Lyon and Jacob Hardman, all of Ackley; a daughter-in-law, Debra Lindaman of Cedar Falls; and a sister-in-law, Bernadine Krull of Clarksville.
She was preceded in death by her parents; husband, Jacob B. Lindaman; a son, Virgil Lindaman; her sisters, Dena (Andrew) Kruger, Margaret (Thomas) Meester, Albertha (Henry) Pauk, Clara (Elky) DeVries, and a brother, Ayelt Krull.
To read the full obituary, please click here: http://www.surls.com/obituary/anna-lindaman
Tributes
There are no tributes yet.