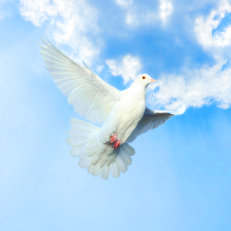 David Parks, 42, of Creston, died Monday, February 12, 2018 at Greater Regional Medical Center in Creston.
Celebration of Life Services will be 2 p.m. Wednesday, February 21, at the Powers Funeral Home 601 New York Avenue in Creston. Pastor Mary O'Riley will officiate.
Burial will be private.
Visitation with family receiving friends will be from 12 to 2 p.m. Wed. at the Powers Funeral Home.
In lieu of flowers, memorials may be directed in Dave's name. Online condolences can be made at www.powersfh.com.
David William "Dave" Parks was born July 24, 1975 in Naples, Italy to William Lee Parks and Gloria Marie (King) Parks. He was educated in Camp Hill school in Camp Hill, Pa. and moved to Creston in 1995 on live closer to family. Early on, Dave worked at Osceola Foods, and was the Asst. Manager of Godfather's Pizza in Creston.
In 2004, Dave met Jessica Diane Lens and they began their life together. Dave worked as a service tech at Boyd's Appliance for many years.
On January 2016, he began working for Creston Automotive in customer service. He enjoyed cooking, fishing and occasionally hunting. Dave enjoyed his time spent with his son Matthew. Dave was a member of the Knights of Columbus of Creston.
Survivors include his partner Jessica Lens of Creston; his mother Gloria Schach of Creston; son Matthew Parks of Creston; one brother, Dennis Parks of Creston; half-sister, Laurie (husband Mike) Gussow of Virginia, one nephew, Nicholas, four step-brothers & sisters, an uncle Tom and an aunt Pat, and many other cousins and family.
Dave was preceded in death by his father, his step-father, Fred Schach and his grandparents.
To read the full obituary, please click here: http://hosting-26050.tributes.com/obituary/show/david-parks-105825119
Tributes
There are no tributes yet.