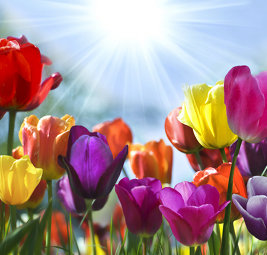 Darrell D. Peters, 92, of Camanche passed away Wednesday, February 28, 2018 at Bickford Cottage - Clinton.  Darrell was born December 16, 1925 in Clinton, Iowa, the son of John C. and Teckla (Holm) Peters. He was a 1943 graduate of Clinton High School.  He married Gertrude Buhman on March 6, 1952 in Clinton, Iowa; she passed away on February 10, 2014.
Darrell was a respected farmer and worked the family farm in Camanche from the 1940s until retiring from actively farming in 2008.  He was a member of Zion Lutheran Church in Clinton and loved politics, studying his finances, and discussing a wide variety of subjects.
He is survived by his two daughters: Susan Peters of Frazee, Minnesota and Gail (Dean) Gluesing of Clarence, Iowa; and two grandchildren: Jesse (Brian) Baughman of Camanche and Christopher Gluesing of Lowden, Iowa.
In addition to his wife, Darrell was preceded in death by an infant son, his parents, three sisters and one brother.
There will be a celebration of life for Darrell and Gertrude at Camanche Community Center on March 31 from 2:00 to 5:00pm.   Burial will be at the Clinton Lawn Cemetery at a later date. 
To send flowers or a memorial gift to the family of Darrell D. Peters please visit our Sympathy Store.
To read the full obituary, please click here: http://www.snellzornig.com/obituaries/Darrell-Peters/
Tributes
There are no tributes yet.