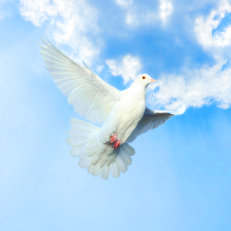 Martha I. Thielman, 80, of Morrison, Illinois, passed away on Monday, March 5, 2018 at Mercy Medical Center - North, Clinton, Iowa.

Private services will be held at a later date. The Clinton Chapel Snell-Zornig Funeral Homes & Crematory has been honored to serve the Thielman family.

Martha Irene Lazar was born on March 9, 1937 in Aurora, Illinois, the daughter of George and Illona (Tomas) Lazar, Sr. She was a graduate of East Aurora High School. She married Harold Thielman, Sr. on August 18, 1956 in Aurora, Illinois.
Martha worked in the school café of East Aurora H.S. and also at the Pink Cup in Montgomery, Illinois.

Martha was an avid Chicago Cubs and Bears fan, and was thankful to see her Cubbies win the World Series. She enjoyed being around people, cross-stitching and cooking. Martha was also well known for her baked goods.

Martha is survived by her husband, Harold Sr. of Morrison; her children: Harold (Patti) Thielman, Jr. of North Aurora, Illinois, Michelle Leedham of Montgomery, Illinois, Tanya (Jeff) Dziubla of Monroe, Wisconsin, Laura Thielman of Montgomery, Illinois, and Rachel (Stan) Gareski of Aurora, Illinois; 12 grandchildren, 13 great-grandchildren, and two sisters: Sylvia Gord of Aurora, Illinois, and Rita Wiley of Alabama. She was preceded in death by her parents, two infant brothers, 5 brothers, and 5 sisters.


To send flowers or a memorial gift to the family of Martha Thielman please visit our Sympathy Store.
To read the full obituary, please click here: http://www.snellzornig.com/obituaries/Martha-Thielman/
Tributes
There are no tributes yet.