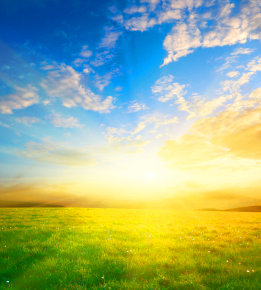 STEPHENVILLE - Dolores J. Owen, 82, went home to be with her Lord and Savior Jesus Christ on Monday, March 12, 2018, at Mulberry Manor Nursing Home, Stephenville.
Jan was born April 5, 1935, in Energy, Texas to Joe B. Middleton and Willie Mae Magness Middleton.
On Oct. 26, 1951, Jan married Gilbert Owen of De Leon. She was a devoted wife and mother often times being both mom and dad when it came to taking care of the needs of her children.
Jan retired from Vassarette/Munsing Wear in 1979 when they moved to Fort Worth, Texas. She was a member of the White Settlement Baptist Church. She enjoyed singing in a choir group that traveled around presenting programs. Jan enjoyed their camping club and was always ready to head out on the next trip. She equally enjoyed going to the farm - aka "The Boars Nest" and visiting with the family. She loved board games, playing cards, dominoes and listening to Elvis Presley.
She was preceded in death by her parents; her husband of 66 years, Gilbert Owen; brother, Perry Middleton; and granddaughter, Kimberly Fronterhouse.
Survivors: One son, Danny Owen and wife, Kim of De Leon; two daughters, Barbara Owen of Stephenville and Debra Owen of Dublin, Texas; sister, Pattie Sears and husband, Jerry Glen of Comanche; grandchildren, Jeremy Spencer and wife, Ana of De Leon, John Spencer and wife, Rachel of De Leon and Charlotte Owen of Blair, Okla., Chris Brownlee and wife, Kandy of Brownwood andTessie Brownlee of De Leon; great-grandchildren, Brooke and Conner Spencer of Mineral Wells, Madalene, Noah and Jonah Spencer of Deleon, Braxton and Lexie Brownlee of De Leon and Kambri Brownlee and Maddy Walker of Brownwood; along with many other nieces and nephews that were near and dear to her heart.

To send flowers or a memorial gift to the family of Dolores Jan Owen please visit our Sympathy Store.
To read the full obituary, please click here: http://www.greenwoodfuneralhomes.com/obituaries/Dolores-Owen/
Tributes
There are no tributes yet.