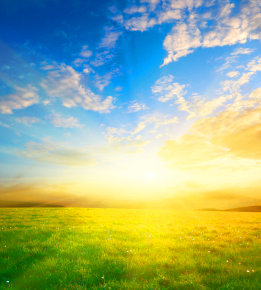 Hi All,
As many of you may already know, our dear, sweet, loving Roger passed away much too soon but peacefully at home with all of his family around him on March 9th after a relatively short illness from which his body simply couldn't recover, and was met on the other side by his parents, brother, mother in law and others. As a car guy, he would say, he decided to trade in the used model for a brand new model in heaven, pretty sure the new model is a scratch golfer.
Roger was born in Renton, Washington, near Seattle where he spent most of his youth in the area with his very wonderfully close family including three sisters, Dorothy, Karen, and Judy, brother, Rich, parents, Roger and Roberta, and many relatives. As a teenager, he baled hay, worked with the horses at the horse track for his spending money, and was a volunteer firefighter. He graduated from Issaquah High School where he was by no surprise, dashingly handsome, class president, king of the junior prom and a star football player and wrestler. The girls haven't stopped swooning since.
Roger was recruited by Montana State, where he played football under the guidance of then assistant coach Sonny Lubick. Roger and Sonny both agree he took all day to run out of sight but he was mighty. Roger was working towards a history degree to become a teacher when he heard his call to duty for the Army and relocated to Fort Carson, where he would ultimately make Colorado his home. His father, uncles, and eventually, his younger brother, and one son, all served in different branches of the military and were all committed to service for their country. With his prior experience, and after boot camp in Fort Leonard Wood, they placed Roger as a firefighter at Fort Carson. During his service, he was awarded the Soldiers Medal in 1975, after placing himself in extreme danger to protect others, by jumping in and driving away from the fiery scene a flaming deuce and a half during sub-zero weather which made it difficult to fight the fire. That is who Roger was, always protecting others without regard for his own safety, he was a hero that day, and so many days since.
After his service career, he sold police uniforms for a bit prior to beginning his 43 year career in the auto industry. Roger spent almost 21 years at Phil Long in Colorado Springs, mostly in executive management and was awarded many awards and trips throughout his entire career, due to his excellent leadership and accomplishments. He then relocated to Fort Collins where he spent almost 7 years with Spradley Barr Ford as General Sales Manager, and then the last almost 15 years at Markley Motors as General Manager. Many will affirm it is quite rare that someone in the car business for 43 years only works for 3 employers but that is who he was. Roger was respected by many in the auto industry for his expertise and as such he was asked and served providing leadership on the Colorado Automobile Dealers Association Board, CADA, the Rocky Mountain Honda Dealers Association Board, and the Fort Collins Dealers Association Board for many years, to name a few. Roger was always a car guy through and through, and many would say "I have to go see Roger about a car", as he was their expert. People trusted Roger, they always knew he would take care of them and treat them right even if he didn't know where the button was on the car to change the time. Roger always treated his employees and his customers with the utmost respect and integrity. He mentored many in their careers and was always trying to help people grow and develop to be more, he was a wonderful mentor and boss.
In the middle 70s, Roger met and married Patricia Romero, and they had two amazing sons during their 20 year marriage, Ryan and Craig Belisle. Ryan now lives in Costa Rica with his wife, Nicole, and their very adorable children (and grandpa's joy) Talia and Pierce. Craig lives in Colorado Springs. The boys had many fun memories of their dad but a couple of favorites was him teaching them to snowboard, fish and spending many great times in the mountains. Ryan mentioned most recently, they also enjoyed seeing their "famous" dad on many kind of corny, Phil Long TV commercials during the 80s. Another was while at a "Ski with Broncos" event, Roger told John Elway, you may be great throwing a football, but I can teach you a thing or two about snowboarding.
In 1996, Roger met Jill Grossman, at the Broadmoor in Colorado Springs. She remembers how cute he was, but wondered why he was wearing such short tennis shorts... Roger was an excellent tennis player and also the GM of the Mercedes Benz store and they were sponsoring a tennis classic, so everyone was in tennis outfits, but he won the prize for the shortest shorts. They relocated to Fort Collins and were married in 2000 to then, Jill Grossman-Belisle. Roger immediately embraced the idea that he now had 5 children from 7-17 and treated Jill's three as his own, Matthew, Melissa, and Michael Grossman. Matthew now lives in LA, and Melissa and Michael live locally. There were many years of craziness with 5 teenagers in the house, but somehow, Roger always made time to go to all the important events for everyone and be there for whatever they needed, whenever they needed it. He truly was an awesome dad and step dad, and the five kids were very lucky to have them on their team. The family enjoyed many weekend trips to Copper where the snowboarding continued after Roger taught the other three to snowboard too. There were family vacations and many evenings just sitting on the back deck talking, hearing Roger stories and words of wisdom. Roger was also a mama's boy and a wonderful son in law and took wonderful care of them and was always there for them in their final years. Roger was a wonderful son, brother, uncle, cousin, nephew, father, friend and husband, and all family and friends who were touched by him were blessed. For Jill, he was her best friend, soul mate, a deeply romantic for 22 years, and just an amazing husband who meant the world to her and has some of the most fond memories simply remembering the hundreds of dances in the kitchen. When she would tell him she loved him, he always would say, Love You More, even to his last day on earth.
In Roger's free time, which wasn't much, in addition to snowboarding, Roger loved golf, fishing, dancing, reading, entertaining until it was time for bed, and taking wonderful trips. He was always trying to make his golf game better but managed a hole in one, and a single digit handicap. If you played golf with Roger though, as he had many great golf buddies, you knew you played fast, he was always in a hurry. He loved just taking out the cart and just playing a few holes at a time. You knew if you were at one of Jill's and Roger's parties and Roger put on his PJs, it was time to go. One of his favorite trips most recently was to the Baltic Sea with a stop in Ireland and Scotland, but always Italy was at the top. When it was time to rejuvenate, a beach, a lounge chair, and a Hawaiian print shirt with flip flops, Jimmy Buffett music, was always in order.
Roger is survived by wife, Jill Grossman-Belisle, Children: Ryan Belisle, wife Nicole with their children Talia and Pierce, Craig Belisle, Matthew Grossman, Melissa Grossman, and Michael Grossman, and many wonderful family and friends who will all miss him very much. "You left us too soon my dear", and we all "Love You More". Rest in peace, and please always watch over all of us as you always have, but now from up above in heaven.

A Celebration of Life and Service in Honor of Roger will be held Wednesday, March 21st, at 2:00 PM at Heart of the Rockies Christian Church, at 6501 Brittany St. Fort Collins, CO. For the full details and online condolences, please visit Allnutt.Com. Flowers or donations to his favorite charities, UC Health Foundation, United Way, or Respite Care are welcome.

To send flowers or a memorial gift to the family of Roger JH Belisle Jr. please visit our Sympathy Store.
To read the full obituary, please click here: http://www.allnutt.com/obituaries/Roger-Belisle-2/
Tributes
There are no tributes yet.