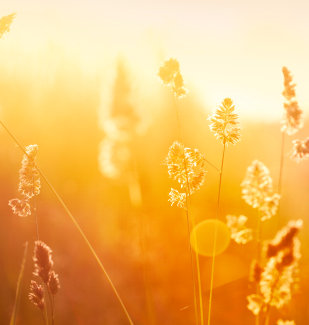 Elizabeth "Betty" I. McGown Zimmerman of Clinton, Iowa died April 8, 2018 at the Alverno Skilled Care Unit after a brief hospitalization. Honoring her wishes cremation rights will be accorded. There will be a celebration of her life with her extended family in Kansas. Elizabeth was born June 23, 1927 to John and Florence Burch McGown on the family farm close to McCune, Kansas. She graduated from Pittsburg State University, Pittsburg, Kansas with a degree in biology. She married Samuel Ray Zimmerman on July 19, 1952, afterward moving to the Kansas City, Missouri area. Elizabeth taught elementary school in Kansas City before moving to Clinton, Iowa in 1968. She then taught 3rd grade at Elijah Buell School for 24 years. Her passion was teaching children the love and importance of reading. She loved teaching and every child in her class was very important to her. She maintained contact with many of her former students until her death. As much as she enjoyed her school children, there was nothing more important to her than raising her own two children. Elizabeth will leave a hole in the heart of many who loved her dearly.
Elizabeth enjoyed her retirement years with trips to Europe, spending time with her children and extended family, reading good books, decorating her home and going antiquing. She was a very well informed and well rounded person who read several newspapers every day and was a cable news junkie. Elizabeth was a member of numerous organizations through the years, including PEO, AAUW and Antiquers.
Elizabeth is survived by her husband of 65 years, son David, daughter Anne and four sisters - Patty Mustard of Oak Point, Texas, Helen McDonald of San Tan Valley, AZ, Margaret McColm of Columbus, Kansas and Marietta Munding of Parsons, Kansas. Additionally, she is survived by numerous nephews and nieces who have always been treasured by her, and a beloved foreign exchange daughter, Ruzica Servais.
Elizabeth was preceded in death by her parents, her sisters Dorothy Zimmerman and Kathleen McGown, and a nephew Timothy Mustard.
Memorials may be made to Shriner's Hospitals for Children or St. Jude Children's Research Hospital.
Snell-Zornig assisted the family with arrangements.

To send flowers or a memorial gift to the family of Elizabeth "Betty" Irene Zimmerman please visit our Sympathy Store.
To read the full obituary, please click here: http://www.snellzornig.com/obituaries/Elizabeth-Betty-Zimmerman/
Tributes
There are no tributes yet.