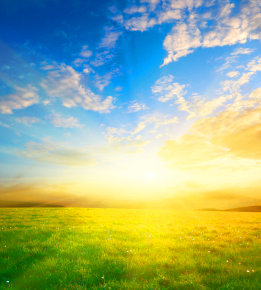 Rosie L. Jensen, 85, of Camanche passed away April 8, 2018 at her home in Camanche. Funeral Services will be 10:00 am, Saturday, April 14, 2018 at the Camanche Chapel Snell-Zornig Funeral Homes and Crematory. Visitation will be from 4:00 to 7:00 pm Friday evening at the funeral home. The Snell-Zornig Funeral Home has been entrusted with the cremation and burial will be at Clinton Lawn Cemetery.

Rosamond Leafa Turner was born May 7, 1932 in Fulton, Illinois, the daughter of Charles H. and Dora E. (Stowell) Turner. She attended Clinton Community Schools. She worked as a housekeeper for Mercy Medical Center for 18 years; she retired in 1994.

Her most valuable treasure in life was her family. She loved time spent with her children, grandchildren and great grandchildren. She enjoyed garage sales, road trips of any kind, watching Hallmark Movies and was an avid Chicago Cubs fan.

Rosie is survived by her life-long partner: Gerald Marquis of Camanche; children: Merlin (Sheryl) Jones, Jr. of Mineral, Illinois, Teresa McCutcheon of Camanche, Gloria Albright of Clinton, Travis Jensen of Clinton and Troy Jensen of Camanche; 13 grandchildren; 22 great grandchildren; 1 great great grandchild; one sister: Pearl Perryman of Clinton; two brothers: Robert Turner of Minneapolis, Minnesota and James Turner of Clinton; Gerald's children and grandchildren: Steve Marquis of Camanche, Jeremy Marquis of Clinton, and Stacia Marquis of Pennsylvania, two grandchildren and 1 great grandchild.

She was preceded in death by her parents, daughter: Shirley Sander, son: Craig Bex, two sons-in-law: Patrick McCutcheon and Keith Albright, three sisters, two brothers, and one grandson: Paul McCutcheon.


To send flowers or a memorial gift to the family of Rosie L. Jensen please visit our Sympathy Store.
To read the full obituary, please click here: http://www.snellzornig.com/obituaries/Rosie-Jensen/
Tributes
There are no tributes yet.