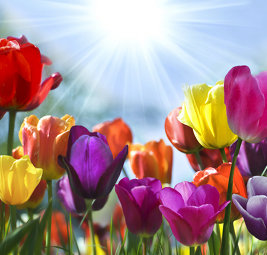 Haltom City - Jeannette "Punky" Knapp, 85, lived in Haltom City, passed away April 13, 2018.
Jeannette was born in Berea, Ohio, on May 2, 1932 to parents Howard and Helen Masters. She has two brothers, John Masters and Jim Masters, and two sisters, Judy Costello and Anita Masters.
Jeannette went to Haltom High School and was the homecoming queen. She met Walter through church and school events. One weekend, a carload of girls went to a hamburger drive-in and a group of boys were goofing off and they dived into the car she was in. Jeannette knew who Walter was but not too sure if she liked him or not. Obviously, they grew to like each other. They were then married November 23, 1956. They raised their kids to be respectful and work hard. The family lived in Haltom City, Texas and Grants Pass, Oregon. She had a plaster business that the older kids helped out with.
Jeanette had many hobbies, sewing was one of them. She would read magazines and then make the pictured item. She had a true gift for this. She enjoyed sewing items to take to craft fairs. She also sewed blankets for the NICU at JPS. She was also a great listener. She did not judge or push her opinion upon you. She just listened then offered a sentence or two of support and you would feel like all of the world's problems had just been solved.
She had a funny side as well. She would tell stories about growing up where a sister or brother would do something and then be in trouble. She would have told them during all of it that you will get into trouble and they did not heed her warning.
She freely gave mother's love to all and will be missed immensely.
She was preceded in death by her husband, Walter.
Survivors: Six children, Terry Knapp and wife, Margo, Steve Knapp and wife, Lynee, Christy Mathews and husband Rick, Dave Knapp, Alisa Lohse and husband, Ronnie, and Mark Knapp; eight grandchildren; and fourteen great grandchildren.

To send flowers or a memorial gift to the family of Jeannette Knapp please visit our Sympathy Store.
To read the full obituary, please click here: http://www.greenwoodfuneralhomes.com/obituaries/Jeannette-Knapp-2/
Tributes
There are no tributes yet.