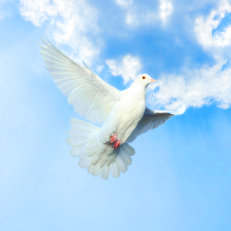 Jerry Henry, 83, of Clinton, passed away, Friday, May 11, 2018 at his home in Clinton.
The family will greet friends Monday, May 14, 2018 from 4:00-7:00pm at the residence, 1363 2nd Avenue South - Clinton. The Snell-Zornig Funeral Homes & Crematory has been honored to serve the Henry family.

Gerald Orlan Henry was born on August 11, 1934 in Dubuque, Iowa, the son of William and Rosella (Janzen) Henry. He was a 1952 graduate of East Dubuque High School. He also attended the University of Dubuque. He married Cherie Mitchley on May 10, 1958 in Dubuque.

Jerry served in the United States Army from 1955-1957. He was a salesman for AY McDonald Supply for many years, retiring in 1999. He was a member of Lyons United Methodist Church, the Oddfellows, Lyons Masonic Lodge, Clinton Scottish Rite Bodies, KAABA Shrine, and the Clinton High 12 Club. He was an avid Chicago Cub and Bears fan. He enjoyed coaching his son's little league baseball teams and never missed one of their sporting events. He also enjoyed fishing in Minnesota.

Jerry is survived by his wife of 60 years, Cherie of Clinton; three sons: Bill (Linda) Henry of West, Texas, Tim (Amy Fritzke) Henry of Mound, Minnesota, and Mike (Donna) Henry of Mansfield, Texas; 5 grandchildren and 6 great-grandchildren. He was preceded in death by his parents.

Memorials can be made to the Clinton Masonic Association's Clothe-A-Child.


To send flowers or a memorial gift to the family of Jerry Henry please visit our Sympathy Store.
To read the full obituary, please click here: http://www.snellzornig.com/obituaries/Jerry-Henry-3/
Tributes
There are no tributes yet.