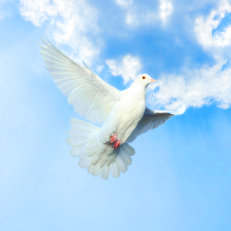 Richard G. Schnack, 60, of Davenport, Iowa, passed away, Thursday, April 26, 2018 at Genesis Medical Center - East Campus - Davenport, Iowa.
Funeral Services will be 10:30am, Monday, April 30, 2018 at Saint Paul Lutheran Church - Clinton. Burial will in the Clinton Lawn Cemetery. Serving as pallbearers will be Anthony Schnack, Nathan Boes, Travis Mink, Justin Shaffer, Ryan Bobst, Gary Green, and William Schnack. Visitation will be Sunday from 1:00pm-4:00pm at the Clinton Chapel Snell-Zornig Funeral Homes & Crematory.
Richard Gene Schnack was born on July 30, 1957 in Clinton, the son of Raymond C.O. and Lois (Mohr) Schnack. He was a 1975 graduate of Clinton High School, where played baseball. He continued his baseball career at Clinton Community College. He married Mary Manspeaker on April 24, 1982 at St. Paul Lutheran Church.
Rich was a store manager with Petersen Hagge Furniture and Klavohns Furniture in Iowa. Rich coached softball for all three of his daughters, along with his grandson's baseball team. He enjoyed attending his grandchildren's school, church and sporting events, traveling, golfing, and rooting for his favorite teams the Minnesota Vikings and Twins. Rich was a proud blood donor, just passing the 8 gallon mark. He also participated in the Iowa Donor Network.
Rich is survived by his wife: Mary of Davenport, three daughters: Lauren (Gary) Green of Blue Grass, Leslie (Justin) Shaffer of Clinton, Michelle (Ryan Bobst) Schnack of Blue Grass; six grandchildren: Jaylen & Riley Green, Cameron & Josiah Shaffer, and Danielle & Levi Bobst; his siblings: Ray (Esther Eich) Schnack of North Carolina, Karen (Lynn) Daniels of Clinton, John (Darlene) Schnack of St. Louis, Missouri, Elizabeth Mink of Clinton, and Paul (Lynn) Schnack of DeWitt; and several nieces and nephews. He was preceded in death by his parents, two sisters: Ellen & Helen, and his brother: Robert.
Memorials can be made to Saint Paul Lutheran Church or American Lung Association for smoking cessation (2530 73rd St, Urbandale, Iowa 50322).


To read the full obituary, please click here: http://www.snellzornig.com/obituaries/Richard-Schnack/
Tributes
There are no tributes yet.