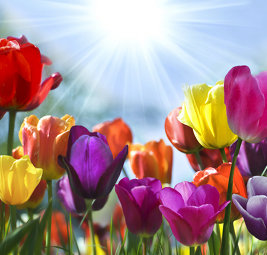 Mildred (Polly) Bacon, 87 of Cisco, went home to be with her Lord and Savior, and to reunite with her son and grandsons who preceded her in death, Sunday May 13, 2018 making a very special Mother's Day for Polly. Services will be held at 2 p.m. Wednesday at Chambers Funeral Home in Cisco. Burial will follow in the Oakwood Cemetery. The family will receive friends Tuesday, 6~8 p.m. at the funeral home.
Mildred Joyce Pope Bacon was born October 12, 1930 in Westbrook, TX to Rex and Ineva Watts Pope. She was a graduate of Breckenridge High School. On November 30, 1951 she eloped with Billy Bacon, Jr. and they were married in Albany, TX. She was a member of the Pleasant Hill Baptist Church.
Polly was the true farmer and rancher's wife and Homemaker. She loved living in the country and loved her family. She enjoyed watching her grandchildren in whatever endeavor they were in at the time whether it was sports, riding ATV/motorcycles on the farm or shooting off fireworks on the 4th of July. Not only was she Granny to her actual grandchildren she was Granny Bacon to a load of "extra" grandchildren who also loved her dearly.
Polly was preceded in death by her parents and her loving husband of 49 years, Billy Bacon, Jr., a son Rex Bacon and to much heart ache, 4 grandsons; Mike Reynolds, Brad Reynolds, Ben Bacon and Joe Bacon.
She is survived by her daughters; Becky Reynolds and husband Son of Cisco, Karen Rutledge of Scranton and a son Mike Bacon of Cisco; grandchildren, Willie Johnson and wife Angela, Shauta Robinson and husband Chris, Tim Reynolds and wife Kathy, Cory Bacon and wife Alicia, and Adam Reynolds; 6 great grandchildren; and 4 great-great-grandchildren. Polly is also survived by a sister, Mary Beth Jones of Meridian, TX.

To read the full obituary, please click here: http://www.familyowned.net/obituaries/Mildred-Bacon/
Tributes
There are no tributes yet.