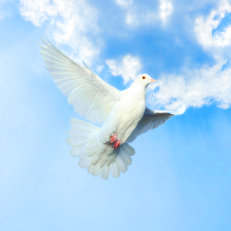 Barbara A. Fullerton, wife, mother, grandmother, great-grandmother and friend to many, left on angel's wings Saturday, May 12.

Barbara spent 70 years with her high school sweetheart, Clem, and they had five children and lived many happy years in New York before retiring to Texas in 1995.

She will be greatly missed by him and by her children and their families, Susan (and husband Dave Edstrom), Barbara (and husband Peter Cianflone), Robert (and wife Chris), Peter (and wife Kathy) and Carol. She will miss the smiles of her grandchildren, Megan (and husband Brian Gallagher), Alyssa Edstrom, Heather, Kristin, Jamie, Conner and Tanner Fullerton and great-grandchildren, June and Hazel Gallagher, Killian Fullerton and Nathaniel and Everly Cooney . She also holds a special place in the hearts of her extended family members Bryan and Keena Edstrom and Chris and Trevor Tidwell.

Barbara and her husband spent many happy years in New York and at a log cabin in Pennsylvania on the Delaware River doing what they loved - fly fishing, canoeing and enjoying time with friends. She was an avid trout and bass fly fisher, besting many of the men that surrounded her in the sport. Her family will remember her for her joy of cooking and baking and hosting wonderful family gatherings and parties for friends.

In lieu of flowers, the family asks that remembrances be made to the Alzheimer's Association or the Humane Society of North Texas.

To read the full obituary, please click here: http://www.familyowned.net/obituaries/Barbara-Fullerton/
Tributes
There are no tributes yet.