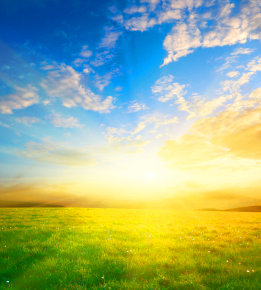 MARY KENDRICK, 80

Mary Jane Kendrick, aged 80, died peacefully on May 10, 2018 at Good Samaritan Fort Collins Village in Fort Collins, Colorado, after a brief struggle with cancer. Mary was born January 16, 1938, in San Francisco, California, the daughter of John V. Brennan and Nellie V. Mahoney.

In 1958, Mary married Edward "Ted" Kendrick, and within a year, moved to the little coastal town of Pacifica just south of San Francisco. Mr. Kendrick started a television sales and service business, then became a policeman. They enjoyed RV camping during those years. In 1977, the family moved to the east bay town of Antioch, California, where Ted got back into the TV business, this time customizing and selling News vans to television stations all over the United States. During this time, they enjoyed boating in the Delta with yacht club friends. In the 90's, they got back into RV camping and traveled the country in their motorhome. After Ted passed away in 2011, Mary became more deeply involved with her nearby Catholic Church, St. Ignatius of Antioch, where she helped out in a variety of ways. When her cancer was diagnosed as terminal, she moved to Fort Collins, Colorado to be near her eldest son and daughter in-law, Edward and Pamela and their family, to live out her final months.

In addition to raising their three children, she also volunteered at Westview Elementary School. She later worked as a corporate controller at Champion International Paper and Allied Manufacturing. At Allied, she traveled the country converting computer systems at smaller muffler companies that Allied acquired.

Mary is survived by her sisters, Edna Harris and Ann Nichol; brothers William Brennan and James Brennan: son, Edward Kendrick and daughter in-law Pamela Kendrick of Fort Collins, Colorado; son Scott Kendrick and daughter in-law Paula Kendrick of Antioch, California; daughter Diane Crabb and son in-law Earl Crabb of Shawnee, Oklahoma; six grandchildren and eleven great grandchildren, many nieces, nephews and close friends.

A memorial service will be held at 10:30am on Friday, June 15th, 2018 at St. Ignatius of Antioch Catholic Church, 3351 Contra Loma Blvd, Antioch, CA 94509. In lieu of flowers, memorial donations can be sent in her name to St. Ignatius of Antioch Catholic Church.

To send flowers or a memorial gift to the family of Mary Jane Kendrick please visit our Sympathy Store.
To read the full obituary, please click here: http://www.resthavencolorado.com/obituaries/Mary-Kendrick-3/
Tributes
There are no tributes yet.