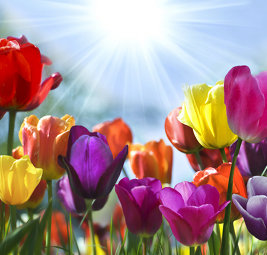 Ruth J. Lundgren, 93, of Clinton passed away Tuesday, May 15, 2018 at the Alverno - Clinton.

Funeral Services will be 10:30 am, Friday, May 18, 2018 at the Clinton Chapel Snell-Zornig Funeral Homes and Crematory. Burial will be in Springdale Cemetery - Clinton. Visitation will be from 10:00 am until the service time at the funeral home.

Ruth Jane Lundren was born January 1, 1925 in DeWitt, Iowa, the daughter of Otto W. and Florence (Johnson) Lundgren. She was a 1943 graduate of Elvira High School.

She was a member of Immanuel Lutheran Church - Clinton. She was a homemaker, caregiver and worked with her parents on the farm doing a little bit of everything.

Ruth Jane loved everyone and will be dearly missed, she is survived by her adopted family and caregivers, her friends at the Alverno and Immanuel Lutheran Church and several cousins.

She was preceded in death by her parents and her special friend Loretta Bader.

Memorials may be made to the Immanuel Lutheran Church.

To send flowers or a memorial gift to the family of Ruth Jane Lundgren please visit our Sympathy Store.
To read the full obituary, please click here: http://www.snellzornig.com/obituaries/Ruth-Lundgren/
Tributes
There are no tributes yet.