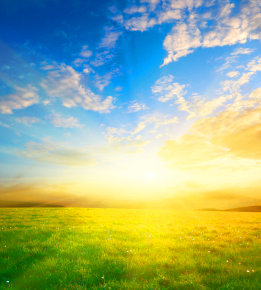 Arlene K. Thompson, 92, of Clinton, passed away, Wednesday, May 16, 2018 at Mercy Medical Center - North Campus, Clinton, surrounded by her family.

Funeral Services will be 10:30am Saturday, May 19, 2018 at Elvira Zion Lutheran Church. Burial will be in the Elvira Cemetery. Serving as pallbearers will be Jeff Howe, Mark Burkert, Joel Howe, Tyler Howe, Jordan Howe, Caleb Howe, and Casey Howe. Visitation will be from 9:30am to the service time Saturday at the church. Snell-Zornig Funeral Homes & Crematory is assisting the family.

Arlene Katherine Benson was born on March 28, 1926 in Clinton County, the daughter of August and Vernetta (Naeve) Benson. She was a 1943 graduate of Elvira High School. She married L.W. "Bill" Thompson on October 12, 1946 in Elvira, they were married for 56 years.

Arlene was employed at Clinton Foods before marrying Bill, and helped on the farm.
Arlene was a lifelong member of Elvira Zion Lutheran Church, where she was active in the Naomi Circle and helped making Lutheran World Relief quilts. She was an avid supporter of missions and the United States Military. She enjoyed quilting, crocheting, and cross stitch.

Arlene is survived by two daughters: Karen (Tom) Stott of Bettendorf, Kathy (Cal) Milnes of Murphy, Texas; a son: Jerry (Jenny) Thompson of Houston, Texas; 5 grandchildren and 8 great-grandchildren; and two sisters: Shirley Howe of Elvira and Joan Burkert of West Branch, Iowa. In addition to her husband who died on March 27, 2002, she was preceded in death by her parents, two brothers-in-law, and a great nephew.

Memorials can be made to the Low Moor Lions Club or the Elvira Zion Lutheran Church.


To send flowers or a memorial gift to the family of Arlene K. Thompson please visit our Sympathy Store.
To read the full obituary, please click here: http://www.snellzornig.com/obituaries/Arlene-Thompson-4/
Tributes
There are no tributes yet.