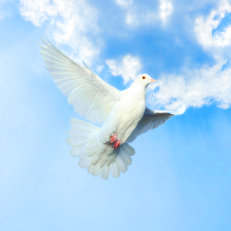 Joan M. Turner, 81, of Clinton, passed away, Sunday, May 20, 2018 at Findley Hospital - Dubuque, Iowa.

Funeral Services will be 11:00am, Friday, May 25, 2018 at Zion Lutheran Church - Clinton. Burial will be in the Clinton Lawn Cemetery. Serving as pallbearers will be her grandsons: Eric, Branden, Drew, Zach, Devin, and Austin Turner. Visitation will be from 9:00am to the service time at the church. Snell-Zornig Funeral Homes & Crematory is assisting the family.

Joan Mary Cottral was born on February 20, 1937 in Clinton, the daughter of Lyle and Alfrieda (Hansen) Cottral. She was a 1955 graduate of Clinton High School and later Clinton Community College. She married Gerald Turner on April 21, 1957 in Clinton; he passed away January 13, 2011.

Joan was employed at Clinton Corn, Nielsen's Clearing House, PFC, and also as a self-employed typist. She was a member of Zion Lutheran Church where she taught Sunday School, sang in the choir, served on church council, and past chair of the worship committee. She was also very active at the Clinton County Historical Society. WA-TAN-YE, and the Red Hat Club.

Joan is survived by three sons: Craig (Sheri) Turner of Kingsport, Tennessee, Brad (Amy) Turner of Drexel, Missouri, and Scott (Melisa) Turner of Prophetstown, Illinois; 7 grandchildren and one great-grandchild. She was preceded in death by her parents, husband, and an infant twin sister.

Memorials can be made to Zion Lutheran Church or the Clinton Historical Society.


To send flowers or a memorial gift to the family of Joan M. Turner please visit our Sympathy Store.
To read the full obituary, please click here: http://www.snellzornig.com/obituaries/Joan-Turner-5/
Tributes
There are no tributes yet.