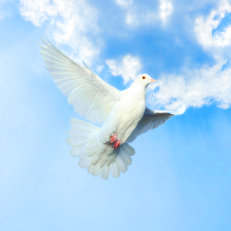 Ray Vernon Upton, 81, joined his wife Glenda, in glory, on June 10, 2018, in Alvarado, after a short battle with cancer.

Ray was born to Oliver Floyd Upton and Sara Edna (McDaniel) Upton on August 31, 1936 in Albion, Oklahoma. Ray's family were sharecroppers and were not strangers to hard work, which formed him to be the man that he not only became, but, influenced him raising his children. Life could be difficult as a sharecropper. Grocery stores were often not an option so hunting for food was often required.

He was a skilled tradesman in carpentry and was happiest when working with his hands, building and repairing things for his family. He enjoyed showing and teaching his children how to build and do things as well as teaching carpentry to others. Ray's interests also included natural remedies. He was often known to bring up, in virtually every conversation, the natural remedy subject and often was known to fill you in on them with more information than you may have asked for. Ray was not known to be ill, take prescription medication nor to have visited a doctor for more than 40 years.

December 23, 1971 Ray married his love, Glenda Forrestine Lunceford, in Odessa, Texas, and loved her the rest of her life. He included Glenda's sons in the honeymoon in Chihuahua, Mexico and they cherish that experience as one of many memories that they hold dearly.

Mr. Upton is preceded in death by his parents, wife Glenda, and brothers Elvin and Garland.

Ray is survived by his sons Cody Upton, Greg and Forrest Aleshire, grandchildren Holly Moreno, David, Jonathan and Jake Aleshire, Shalaina Morrison, and Nathan Upton; great-grandchildren Hayden and Makenzie Morrison, Izabel and Atlynn Upton, Annissa, Lyla and Forrester Mareno and Asylynn, Areli, Leo and Annaliese Aleshire; brothers Lynn and Lloyd Upton and sisters Laverne, Lavena, Velma and Aletha.

A heart-giving man, although having a stubborn streak, Ray was known to help and give to whomever had needs with love, care and compassion. To all who knew Ray, he will always be cherished, loved and dearly missed.


To read the full obituary, please click here: http://www.familyowned.net/obituaries/Ray-Upton/
Tributes
There are no tributes yet.