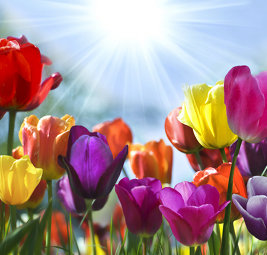 PFLUGERVILLE - James Claude "JC" Holding Jr. passed away in Austin Thursday afternoon, June 7, 2018. He was 71. SERVICE: Full Military Honors will be given 10:30 a.m. Tuesday at Dallas-Fort Worth National Cemetery. Born December 10, 1946, JC was the son of James Claude and Dollie Macon Holding. He grew up in North Carolina and enjoyed the outdoors and scouting where he achieved the rank of Eagle Scout. After attending University of North Carolina, JC joined the U. S. Air Force in 1966. After serving his country for over twenty years, he retired at the rank of Senior Master Sergeant.
While in the service, JC went back to school and got his Bachelor of Science degree in Occupational Education from Wayland Baptist University. After retirement from the Air Force, he worked at General Dynamics, now Lockheed Martin, as a logistical engineer until his retirement in 2009. JC was an avid outdoorsman who enjoyed golf, fishing and hunting and watching his UNC Tarheels in any sport. He will be greatly missed by family and friends. He was preceded in death by his parents; wife, Linda Flittner Holding; and grandson, Wesley Scott Holding. SURVIVORS: in addition to his children, Lisa Holding Johnson of Fort Worth and Greg Holding and his wife, Katie of Pflugerville; JC is also survived by three grandchildren Jordan Johnson, Ryleigh Bloom-Holding and Wyatt Holding; and his by sister, Valorie Forbes and her husband, Dew.

To send flowers or a memorial gift to the family of Mr. JAMES CLAUDE "J.C." HOLDING Jr. please visit our Sympathy Store.
To read the full obituary, please click here: http://www.robertsonmuellerharper.com/obituaries/James-Claude-Holding/
Tributes
There are no tributes yet.