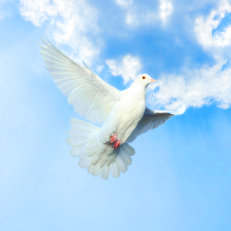 Sue E. Halcomb, 62, of Clinton passed away Monday, July 2, 2018 at the University of Iowa Hospital and Clinics - Iowa City.

A Memorial Service will be 10:30 am, Tuesday, July 10, 2018 at the Clinton Chapel Snell-Zornig Funeral Homes and Crematory. Visitation will be Monday evening from 4:00 to 7:00 pm at the funeral home.

Sue Ellen Peters was born October 13, 1955 in Clinton, Iowa, the daughter of Andrew and Gladys (Michaelsen) Peters. She was a 1973 graduate of Joliet West High School and attended and graduated from Jane Lamb School of Radiology in 1975. She married Fred Halcomb on September 28, 1977 in Camdenton, Missouri.

Sue worked at Mercy Medical Center for 40 years as a Nuclear Medical Technician in Radiology. She enjoyed life and was a loving caring person. She loved time spent gardening, bird watching, solving Sudoku puzzles, antiquing and collecting doll houses. She was an avid Chicago Cub's fan. Most of all she loved to spend time with her family and friends.

She is survived by her husband Fred Halcomb of Clinton; children: Scott (Judy) Halcomb of Belvidere, Illinois, Derek (Chelsea) Halcomb of Clinton, Ty (Abby) Halcomb of McKinney, Texas and Jodi (Darrell Heim) Shanafelt of Clinton; six grandchildren: Lauren, Meagan, Heather, Roman, Samuel and Rosalee; one great granddaughter Ella; several nieces and nephews; and her dog Monkey.

Sue was preceded in death by her parents, three sisters and one brother.

Memorials may be made to the American Cancer Society.

Snell-Zornig Funeral Homes and Crematory is honored to serve to Halcomb family.
To send flowers or a memorial gift to the family of Sue E. Halcomb please visit our Sympathy Store.
To read the full obituary, please click here: http://www.snellzornig.com/obituaries/Sue-Halcomb/
Tributes
There are no tributes yet.