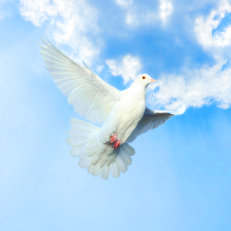 Darlene Jean Sams, 89, of Oskaloosa, went to be with the Lord on Tuesday, June 19, 2018, while being cared for at the MHP Hospice Serenity House in Oskaloosa. She was born December 21, 1928, the daughter of Archie and Rosa Lockard Braden near Barnes City. She attended school in Oskaloosa. On July 9, 1950, she was united in marriage to Madison Junior Sams at Montezuma. Junior died February 10, 2003. Early on Darlene worked as an aide in the birthing unit at Mahaska Hospital. She later worked in production at Oskaloosa Produce (Oskaloosa Food Products). In 1970, the couple moved to Phoenix and operated a mini-storage facility. Darlene also worked at the Salvation Army retail store in Phoenix. In 1990, Darlene and Junior moved back to Oskaloosa. She was a member of the First Assembly of God Church in Oskaloosa where she had been involved with ladies' groups, and teaching Sunday School. Darlene loved children, she truly enjoyed helping with the children's ministry at the church. She spent many hours teaching the Gospel and entertaining children with her puppets and ventriloquist performances. She also loved to fish and ride three wheelers on the trails in Arizona. She had a zest for life and loved to laugh and have fun. She was an avid Chicago Cubs fan. Darlene's family was the light of her life, she delighted in spending time with them, especially her grandchildren.

Her family includes her daughter Vonda Criss of Oskaloosa; a son in law, Del Bittner of Oskaloosa; six grandchildren, Kandice League, Kimberly Stewart, Scott Bittner, Karla Fresquez, Tyler Criss, and Tucker Criss; 13 great grandchildren; 5 great great grandchildren; three brothers, LuVerne Braden of Oskaloosa, Duaine (Sharon) Braden of Oskaloosa, and Ronnie "Whitey" (Sharon) Braden of Arizona; one sister, Judy Topel of Phoenix, Arizona; and many nieces and nephews.

In addition to her husband, Darlene was preceded in death by her parents, a daughter, Sharon Bittner; a great grandson, Stephen Stewart; two brothers, Donald and Leon Braden; and a sister, Pauline Walker.

Funeral services will be held Friday, June 29, 2018, at 1:00 p.m. in the First Assembly of God Church in Oskaloosa with Reverends Mike Dotson and Del Bittner officiating. Burial will be in the Forest Cemetery in Oskaloosa. The Bates Funeral Chapel is in charge of the arrangements. Visitation will begin Thursday, June 28 after 11 a.m. in the Bates Funeral Chapel and the family will be at the funeral chapel from 5-7 Thursday evening, June 28 to greet friends and relatives. Memorials may be made to MHP Hospice Serenity House.

To send flowers or a memorial gift to the family of Darlene Jean Sams please visit our Sympathy Store.
To read the full obituary, please click here: http://www.batesfuneralchapel.com/obituaries/Darlene-Sams/
Tributes
There are no tributes yet.