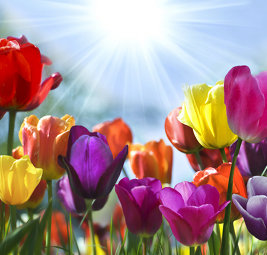 Edward Carl Schwindt passed away June 24th 2018 at PVH after a long month battle with failing lungs and heart. He was born in the Windsor/Fort Collins area to Henry and Katherine (Troudt) Schwindt on May 24th 1924. He married Gladys P. Winick on February 23rd 1947 in Ft. Collins. Together they had one son Randall E. Schwindt. Edward was preceded in death by his Mom, Dad, and 9 brothers John, George, Philip, Conrad, Harold, Henry Jr, Alexender, Lawrence, and Walter, and 7 Sisters Marie, Katie, Alice, Mollie, Rachel, Emma, and Gladys. He is survived by his son Randy his wife Kim, Granddaughters Rebecca Schwindt and Kathryn (Dan) Forbis, and two Great Granddaughters Haley and Abby Pritchard. He is also survived by many nieces and nephews of which he was very close to his whole life. He had many good memories of his childhood even as difficult as it was at times. He loved and respected all of his brothers and sisters his whole life. He joined the Navy on 1-6-1943 and enjoyed the 3 years he spent in the Navy. He made many friends during that time and kept in contact with a few of them. After returning home from the Navy he had many different jobs and even after he got married he changed jobs anytime he did not like them. A few years into marriage he started working for the railroad with other family members in Cheyenne. He liked that job and that caused him to move to Cheyenne where he lived for about 15 years later working at Warren Air force base as a bus driver another job he really liked. In 1965 he was tired of that job and due to his brother Shorty influencing him to get into the bar business found a 3.2 bar, The Why Not, in Windsor. With the help from another family member he was able to buy the business. Eddie, Gladys, and Randy operated that business successfully until 1974. He loved that job and it was the highlight of his working career. During that time he, with help from his brothers and brother in-laws, built his home at 6781 Rodney St. in Windsor. He then went to work for Shriner remodeling and again was influenced by his brother Shorty to get that job. They worked together off and on at that until retiring. He and Shorty were very close through their lives and at one point had matching boats and motor homes of which they enjoyed very much. He loved fishing and hunting his whole life. His other passion was his home and garden. He loved his roses and other flowers and said his garden in his later years was his life and must be planted and kept up to share with family and friends. He will be missed dearly by all. A visitation will be held at Resthaven Funeral Home 8426 S HWY 287 Fort Collins, Co. 80525,on Monday July 2nd at 10:00 am followed by a funeral service at 11:00 am
To send flowers or a memorial gift to the family of Edward Carl Schwindt please visit our Sympathy Store.
To read the full obituary, please click here: http://www.resthavencolorado.com/obituaries/Edward-Schwindt/
Tributes
There are no tributes yet.