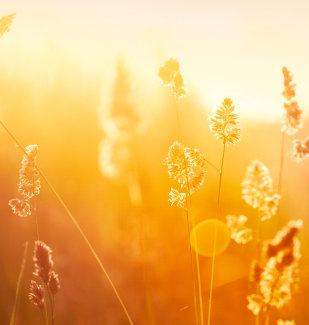 Felton Darby Frantz of Arlington, Texas, formerly of Garland, Texas, passed away peacefully at his home in the presence of his wife Aileen on Sunday, July 8, 2018 at the age of sixty-eight years.
He was born in Philadelphia, Mississippi on May 12, 1950 as the second child of Forrest Henry Frantz, Sr. and Marie Elizabeth Grubbs Frantz. Growing up, he enjoyed reading books and embarking on outdoor adventures with his older brother, Forrest, Jr. and a passel of neighborhood friends. The Frantz family lived in Starkville, Mississippi; Arlington, Texas; Concord, Massachusetts; and Garland, Texas where Felton graduated from Garland High School in 1968 as Acapella Choir president, a National Merit finalist, and a proud Garland Owl.
After high school, Felton resided in Arlington, Texas. His son Will was born in 1970 during his first marriage. In 1974, Felton married Aileen Holbrook, the love of his life. A few years later, he graduated from University of Texas at Arlington with a degree in Management Information Systems and Accounting and subsequently began working for Arthur Anderson accounting firm. In 1980, their son Nathan was born. Later, Felton opened his own MIS company, Frantz Information Systems, which offered software support and consulting for businesses.
While those who met Felton for the first time appreciated his intelligence, humor, and geniality, his family members will most miss his whole-hearted devotion to them. Though Felton laughed at himself for being a workaholic, he devoted all of his spare time to his beloved wife Aileen and the rest of his family. He adored his two sons, his daughter-in-law, and his three grandchildren, always keeping abreast of their activities and accomplishments. He also cheered on his nieces and nephews. Felton enjoyed celebrating the individual gifts of the people he loved. Sometimes he was a bit biased in evaluating his loved ones; he always thought they were the best. He claimed the women in the Frantz family were not only all "good-looking" but also "grew better with age." He often described Aileen as "GORgeous," and complemented granddaughter Emily's resemblance to his dear mother.
Felton was generous, and he loved to treat others to a dinner out or a surprise birthday check. He was intelligent, well-read, opinionated, and yet soft-spoken. He was passionate about conservative politics, history (including local and family history), writing, music, and art. In his younger years, he played guitar and sang; in his later years, he used his creativity to decorate and remodel his home and to create software solutions for his clients. In his last year of life, Felton became interested in reading the Bible.
Felton is survived by his beloved wife, Aileen; his sons, Will and Nathan Frantz; his grandchildren, Kaitlyn, Matthew and Emily Frantz; his daughter-in-law, Tonya Frantz; his sister Laurie Frantz Scott; and many nieces and nephews. He was predeceased by an infant daughter, Shealyn; his brother, Forrest Henry Frantz, Jr.; and his parents, Forrest Henry Frantz, Sr. and Marie Elizabeth Grubbs Frantz.

To send flowers or a memorial gift to the family of Felton D. Frantz please visit our Sympathy Store.
To read the full obituary, please click here: http://www.greenwoodfuneralhomes.com/obituaries/Felton-Frantz/
Tributes
There are no tributes yet.