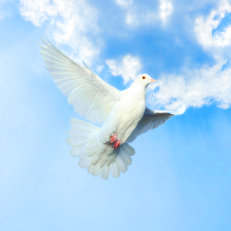 Armando Solis, 76, a former resident of Mercedes, Santa Rosa & San Antonio Texas went to be with our Lord on Sunday, August 26, 2018. He was born August 14, 1942 to Arturo and Luisa Longoria Solis Sr. in Mercedes, Texas. He is survived by his loving family: 3 Sons: Jaime Javier (Sulema)Solis of Brownsville Gilbert (Sandra) Solis of Houston Texas, Efrain (Cecilia) Escobedo of Harlingen Texas, 18 Grandchildren, 11 great-grandchildren, Brother: Alejandro Solis of McAllen and Mary Lou Solis of Donna, Texas. Mr. Solis was employed as a Santa Rosa Police officer for several years and also for the Mercedes Water Department. His passion in life was his family and serving his community. Visitation will take place on Thursday, August 20, 2018 from 11:00a.m. to 9:00p.m. with a prayer service at 7:00p.m. with Pastor/Reverend: Marilanda V. Torres. In respect to Mr. Solis's wishes, this concludes all funeral arrangements. Funeral arrangements are under the direction and care of Rudy Garza Funeral Home of Mercedes, Texas.
To send flowers or a memorial gift to the family of Armando Solis please visit our Sympathy Store.
To read the full obituary, please click here: http://www.rudygarzafunerals.com/obituaries/Armando-Solis-2/
Tributes
There are no tributes yet.