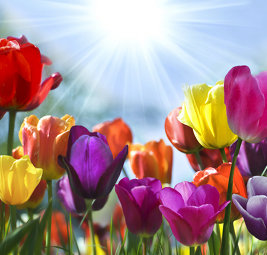 Joseph Andrew McClure, Sr. passed peacefully from this earth on October 30, 2018. Joe was born on February 24, 1929 to Harvey and Rose Gruetzmacher McClure in El Paso, Texas, the fourth of sixth children. After a wild and wooly childhood in far west Texas, the family moved to San Angelo when Joe was 16.
He was a proud graduate of Lakeview High School and Sul Ross University. He served four years in the U.S. Navy, during which time he met and married Mary Bessire in San Angelo. He worked for many years as a livestock market news reporter for the U.S. Dept. of Agriculture. After his retirement from that, they returned to San Angelo where Joe continued his work as an agriculture reporter for the Standard Times and Livestock Weekly.
Joe is survived by Mary, his loving wife of 64 years; his three children, Andy and Teresa McClure, Teri and Jeff Havlak, Nancy and Vern Gant; three grandchildren, Jason and Aenith McCollum, Amy and Derek Jones, Taylor McClure; and his brother, John McClure.
Joe and Mary have been devoted and cherished members of Sierra Vista United Methodist Church for many years and a service to celebrate his life will be held there at 10 am on Saturday, November 10, 2018.
Husband, father, grandfather, brother, uncle, friend, mentor, carpenter, plumber, roofer, mechanic, fence mender, varmint trapper, snake slayer, horse tamer; Joe McClure was many things to many people but mostly, he was loved. We will miss him every day, but we will keep him in our hearts forever.
Arrangements are by Shaffer Funeral Home.
To send flowers to the family of Joseph Andrew McClure, please visit our Heartfelt Sympathies Store.
To read the full obituary, please click here: http://www.shafferpioneer.com/book-of-memories/3640388/McClure-Joseph/obituary.php
Tributes
There are no tributes yet.