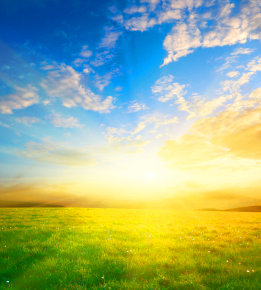 Ida Belle Service, 89, of Robert Lee, passed away on November 2nd, 2018.
Ida Belle was born October 21, 1929 in Bangs, Texas to Howard Foster Eaton and Violet Catherine Eaton. She married the love of her life, John Warren "Squab" Service Jr, on August 10th, 1948 in Maverick, Texas at the Maverick Baptist Church. Ida Belle made a life of being a loving wife, mother, grandmother and great-grandmother. She was a member at the Robert Lee Baptist Church.
Ida Belle is preceded in death by her husband J.W. Service Jr., Howard Foster Eaton (dad), Violet Catherine Eaton Cox (mother), Hunter Lee Estrada (great-grandson).
Ida Belle is survived by her children Kathy Ruth Service Brasher (Joe), Johnny Howard Service (Sheila), Jay Lyn Service (Celeste), Konny Idall Service Drennan (Robert), Kaylan Sue Service Gardner (Rod) and Truda Gail Alexander Service Langridge (Billy). She has eleven grandchildren, nineteen great-grandchildren and three great-great grandchildren.
Pallbearers will be Nick Service, RJ Service, Dalton Service, Billy Langridge, Pat Percifull, John Jacobs, Scott Service, Jay Henry Service and Cody McIntosh.
Visitation will be Wednesday, November 7th at Shaffer Funeral Home from 6-8 pm. Funeral Services will be at the Robert Lee Baptist Church at 1pm on Thursday, November 8th. Burial will follow at the Robert Lee Cemetery.
The family wishes to extend our sincere thanks to the Robert Lee Care Center for all their wonderful care. We would also like to thank Linda Wojtek for all her love and support.
In lieu of flowers please donate to the Robert Lee Volunteer Fire Department.
To send flowers to the family of Ida Belle Service, please visit our Heartfelt Sympathies Store.
To read the full obituary, please click here: http://www.shafferpioneer.com/book-of-memories/1784063/Service-Ida/obituary.php
Tributes
There are no tributes yet.