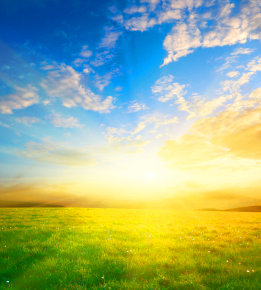 Hazel K. Klein, 100, of Oskaloosa, died at the North Mahaska Care Center on, March 9, 2019. She was born on Tuesday, January 7, 1919, near Eddyville, Iowa, the daughter of Arie and Patrina Boender Vanderlinden. She attended many country schools before graduating from Lacey Consolidated School. She began working at a young age to help support her family. She worked first in the home of Gus Abbott, at Shady Lodge Motel, and later at the Continental Overall Factory. On October 7, 1939, she was united in marriage to Ivan Klein in Lancaster, Missouri.

Hazel and Ivan began farming near Wright, Iowa. In June of 1949, Hazel and Ivan adopted a son, Larry. In 1956, they purchased a farm east of Oskaloosa where they lived and worked until they retired in 1989 and moved to Oskaloosa. In 2012, she moved to White Oak Estates where she lived until February 27, 2019, then moved to Northern Mahaska Specialty Care Center. She attended and was a member of Central Reformed Church where she made her profession of faith in 1939. She was an active member of her church having served as Sunday School Superintendent and Sunday School teacher, as well as helping with Vacation Bible School for many years.

She is survived by her son, Larry Klein of Tuba City, Arizona; two grandchildren, Stacie Klein of Flagstaff, Arizona, and David (Farrah) Klein of Tuba City, Arizona; five great grandchildren, and one great-great granddaughter; two sisters, Mildred Wenger of Columbia, Missouri and Lena Patterson of Oskaloosa; and many nieces and nephews.

She is preceded in death by her parents; her husband, Ivan; daughter-in-law, Sandra Klein; five sisters, Catherine DeBooy, Pauline Spain, Wilma VerSteegh, Betty Springer, and Bernice Bias; and three infant sisters.

Funeral services will be held Wednesday, March 13, 2019, at 10:30 a.m. in the Central Reformed Church in Oskaloosa with Pastor John Nelson officiating. Burial will be in the Forest Cemetery at Oskaloosa. The Bates Funeral Chapel is in charge of the arrangements. Visitation will begin Tuesday after 12:00 p.m. in the Bates Funeral Chapel and the family will be at the funeral chapel from 6-8 Tuesday evening to greet friends and relatives. Memorials may be made to the MHP Hospice Serenity House or Central Reformed Church Children's Program.
To send flowers or a memorial gift to the family of Hazel K. Klein please visit our Sympathy Store.
To read the full obituary, please click here: http://www.batesfuneralchapel.com/obituaries/Hazel-Klein-4/
Tributes
There are no tributes yet.