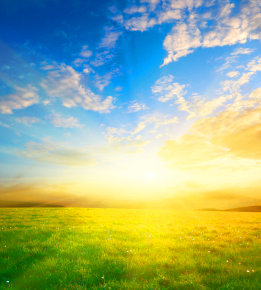 Margaret Adela Lubcke
Margaret Adela Lubcke, age 88 died Saturday, January 3, 2008 at Meriter Hospital. Margaret was born February 13, 1920 in Middleton, WI the daughter of George W. and Ella M. (Ahrens) Fischer. She was a graduate of Middleton High School. Margaret married George Fritz Lubcke on November 2, 1946 at Luther Memorial in Madison. Margaret retired after 40 years of service as an operator with Wisconsin Telephone Company. She was a lifetime member of The Telecom Pioneers of America -- H.W. Schroeder Life Members Club. She was an active participant in club and volunteer activities. Margaret was a long time member of Midvale Community Lutheran Church where she was active in Women's Circle and Bible Studies Group. One of her fondest activities was to crochet baby hats which were donated to newborns leaving the hospital. Margaret is survived by her son Steve (Marge) Lubcke of Franklin, WI. She was preceded in death by her parents, her husband George; and brothers Wilbert and Kenneth Fischer. The family wishes to thank Dr. Micke and the entire 3rd floor staff at Tabor Oaks Assisted Living -- Oakwood Village West, for their tremendous care, as well as Pastor Bruce and ministerial staff at Midvale Community Lutheran Church. Funeral services for Margaret will be held Friday, January 9, 2008 at 10:30 AM at MIDVALE COMMUNITY LUTHERAN CHURCH, 4329 Tokay Blvd., Madison. A visitation will be held prior to the service beginning at 10:00 AM. A visitation for family and friends will also be held Thursday, January 8, 2008 from 5:00 to 7:00 PM at CRESS FUNERAL HOME, 6021 University Ave. Madison.
Tributes
---
Rose Lubcke wrote on Jan 7, 2009:
"I'm so sorry Steve and Marge about to here about Margaret. She was such a wonderful person. I really wish I would have gone to see her over the last several years. We had had some nice converstations over the years when I was married to Fred. I hope to see you at the funeral. You are in my thoughts and prayers. Love, Rose Lubcke"