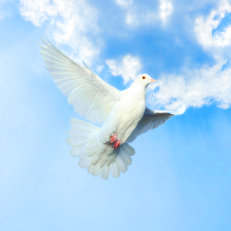 Kenneth W. Dartt, 74, Cape Coral, Florida, died Sunday, January 6, 2008, at an Ashwaubenon nursing home. He was born February 23, 1933, to the late Walter and Laila (Nilsen) Dartt in Green Bay. Kenneth served his country in the U. S. Air Force from 1951 to 1955. On August 18, 1983, he married Joyce Zeller in Green Bay.
Kenneth was employed by the Wisconsin State Patrol as an officer from 1956 until 1962. He then began a career in the insurance industry as an adjuster and later became the general manager for Fox Valley Auto Auction. Most recently, he was an appraiser for The Auto Body Clinic in Cape Coral, Florida. He resided in Cape Coral, Florida for the past 24 years. Kenneth enjoyed boating, fishing and entertaining his friends from the north.
Survivors include his wife, Joyce; two sons and one daughter, Bruce Dartt, Green Bay; Cathy (Bill) Kandravi, Spring, Texas; and Jon (Annette) Dartt, Noblesville, Indiana; six grandchildren, Billie Jean and Bobbi Lynn Kandravi; Brandon, Austin and Noah Dartt; and Akhmim Jones; two stepchildren, Pamela (Kurt) Jaklin, Green Bay and Dawn (Scott) Wagner, Omaha, Nebraska; three step-grandchildren, Robert Jaklin, Peyton Wagner and Chase Wagner; one sister, Barbara Lord; one brother-in-law, Ronald Nilles, Minneapolis; nieces and nephews, Linda (Paul Jenkins) Lord-Jenkins, Michael Nilles, Thomas (Barbara) Nilles and Richard (Carol) Nilles; and the mother of his children, Janet Dartt.
In addition to his parents, he was preceded in death by a daughter, Virginia Jones, a son-in-law, Randy Jones and a sister, Beverlie Nilles.
Friends may call after 9:30 A.M. Friday, January 11, at St. Paul United Methodist Church, 341 Wilson Avenue, where the memorial service will take place at 11:00 A.M. with the Rev. Diane Rew officiating. Full military honors will follow. Online condolences may be expressed at www.lyndahl.com.
In lieu of flowers, a memorial fund has been established.
The family would like to express their special thank you to the staffs at San Luis Medical & Rehabilitation Center and Heartland Hospice and to Linda Lord-Jenkins for their care and concern for Kenneth.

Lyndahl Funeral Home
And Cremation Services
Lombardi Ave. & Ridge Rd.
(920) 499-1223

Download or view the memorial video by clicking here.
Tributes
There are no tributes yet.