Amazing Mobile

by FI

Reach 20% more customers - and wow them with the results!
Make your Mobile Presence Amazing:
Easy as 1-2-3
Mobile Website and Obits
Did you know that over 10% of your traffic comes from mobile devices, and that it's getting higher every day? Have you ever considered what your website looks like on a mobile phone? Or how long it takes to download the pages using a cell phone connection?
Chances are that on a mobile phone your site takes forever to load, it's hard to navigate on a small screen, and it drains the batteries. Not exactly a good way to treat your visitors, is it?
Amazing Mobile transforms your site into a customized mobile experience when viewed from a mobile phone!
Small-screen Format
Below you can see how the homepage looks on a mobile device for a website using Amazing Mobile versus our competitor's page.
Notice the Amazing Mobile page shows the full logo, welcome paragraph, and nicely formatted links? Our competitors page only shows half of the logo and a fraction of a photo!
| | |
| --- | --- |
| Amazing Mobile | Competitor |
| | |
Blazingly Fast
This chart compares the download time for a funeral home's webpage using FI's Amazing Mobile versus our competition. An Amazing Mobile page takes just 16 seconds to download; our competitor's page takes 81 seconds! Would you wait that long?
Want to see more?
Take a look for yourself. Just go to www.fosterfuneralandcremation.com on your mobile phone or scan the QR Code below.

Remembrance Codes
Remembrance Codes are an exclusive Funeral Innovations offering that links a physical keepsake to a permanent online memorial.
Using our Remembrance Designer, you can easily design and print the Remembrance Code to be framed, placed on printed materials or printed within a glass keepsake for the family. We'll even put it on the monument!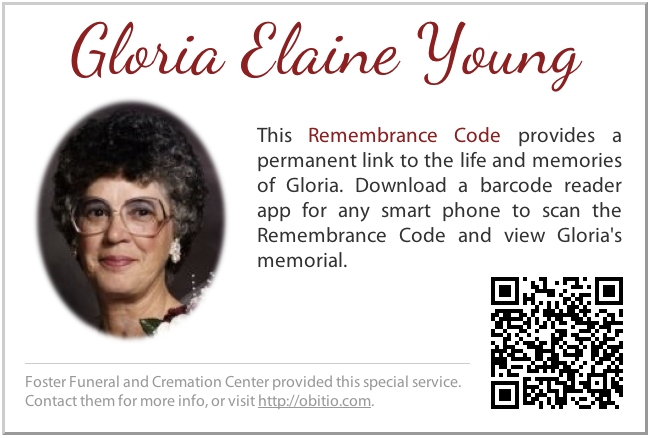 The magic happens courtesy of a 2-D bar-code displayed on each Remembrance Code; when scanned with any smart phone, it automatically opens the online memorial within the funeral home's website. Behind the scenes, an algorithm is used to ensure the online memorial is displayed forever, even if the funeral home's website changes!

Remembrance Codes Benefits
A permanent link from a physical memorial to your funeral home website
A new revenue stream for your funeral homes or cemeteries
A unique and branded keepsake that your families will cherish and talk about
A way to drive traffic to your online memorials for years to come
Mobile Check-ins
Mobile Check-ins provide a fast and easy way of recording the attendees of a visitation service for the family using mobile phones.
Simply print out the Remembrance Code and display it during the visitation service. You can even put it on all the printed materials.
Any attendee who scans the barcode with their smart phone to access the mobile obituary will be asked to check-in by entering their name.
All of the check-ins are recorded and displayed on the obituary for the family, providing a permanent and accessible listing of who attended the services.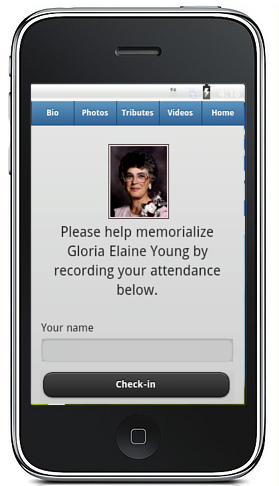 The best part is that it's all automatic: Amazing Mobile only shows the check-in request to visitors who scan the Rememembrance Code during the time of the visitation service!